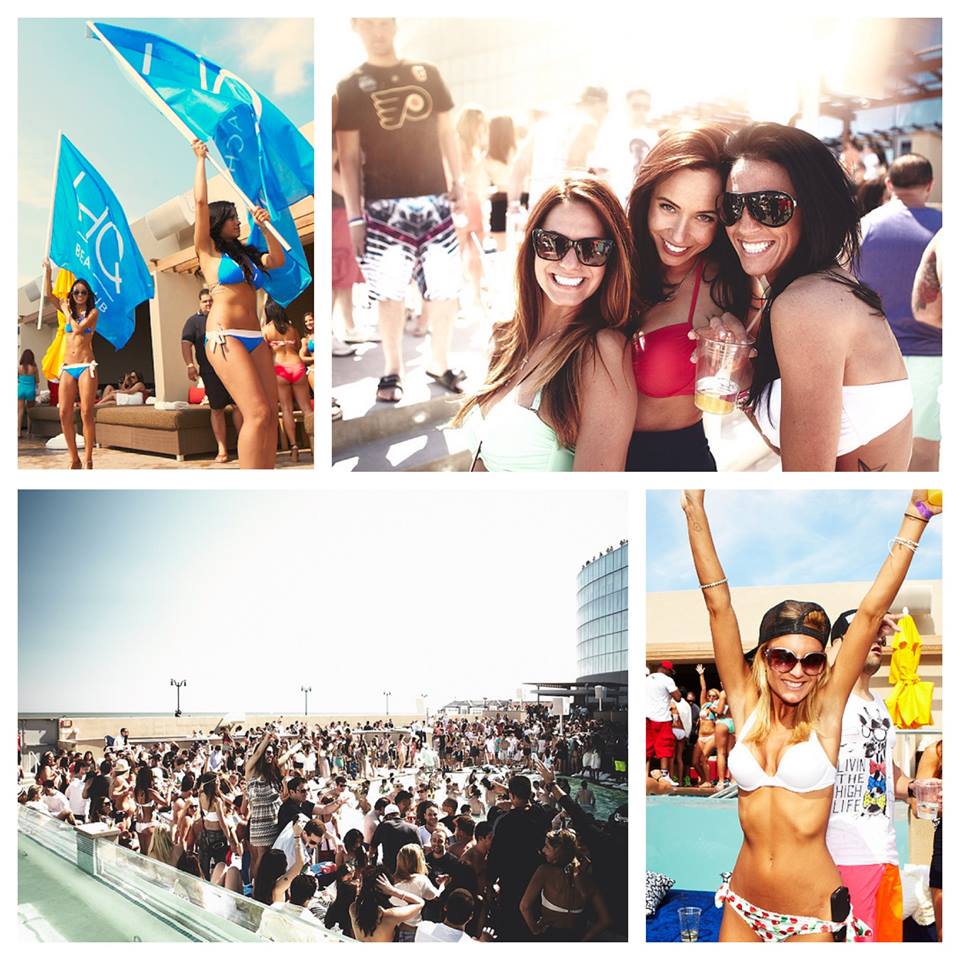 One of my favorite places of all of New Jersey is the Revel in Atlantic City. It is the home of one of the best clubs in the world, HQ Nightclub as well as their somewhat new HQ Beach Club. I absolutely love it there. I can't say enough good things about the whole facility! I get a gourmet dinner at one of the fine restaurants, gamble quite a bit, and then hit up the clubs at night. Afterwards, I grab a bite at the Taco truck. Their employees are super awesome and their management is top notch. Great people over there.
This awesome party destination has finally announced their Memorial Day Weekend schedule. I've been looking forward to this schedule since I was there for New Years this past January! HQ always brings in the biggest talent and despite the day or date, the club is always packed. This year, they paired up the Beach Club with the Nightclub for amazing acts.
On Friday, May 23rd, Zedd is gracing his presence for the first time at HQ Nightclub.
On Saturday, May 24th, Sunnery James & Ryan Marciano are taking over the Beach Club while Blasterjaxx will be destroying the Nightclub.
On Sunday, May 25th, W&W are going to throw down at the Beach Club while Peter Bailey & Richie Santana with Sevag will be claiming the Nightclub.
On Monday May 26th, Steve Aoki is going to rage face at the Beach Club!
Here's the split up schedule if you want.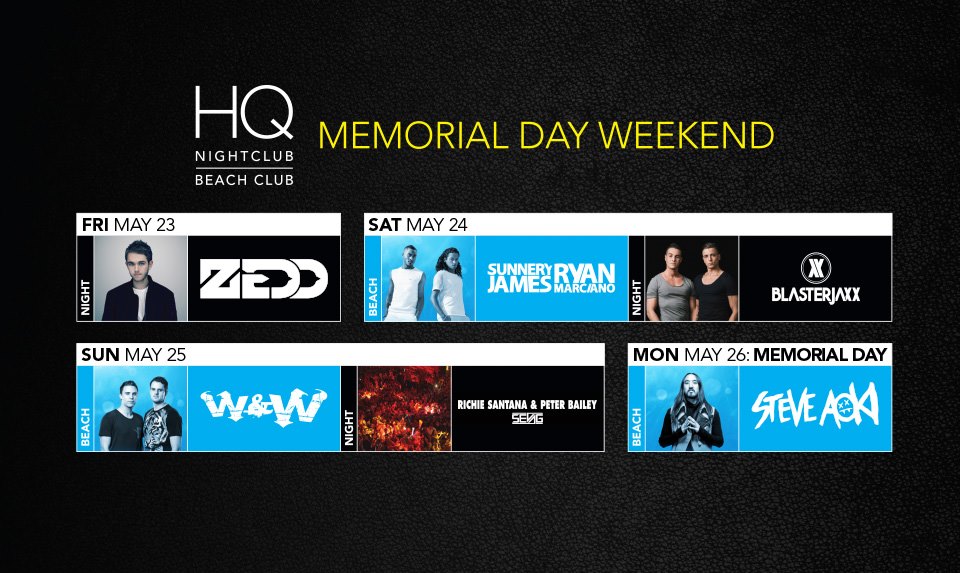 HQ Beach Club
May 24th (Saturday): Sunnery James & Ryan Marciano
May 25th (Sunday): W&W
May 26th (Monday): Steve Aoki
HQ Nightclub
May 23rd (Friday): Zedd
May 24th (Saturday): Blasterjaxx
May 25th (Sunday): Peter Bailey & Richie Santana with Sevag
Leave a Reply