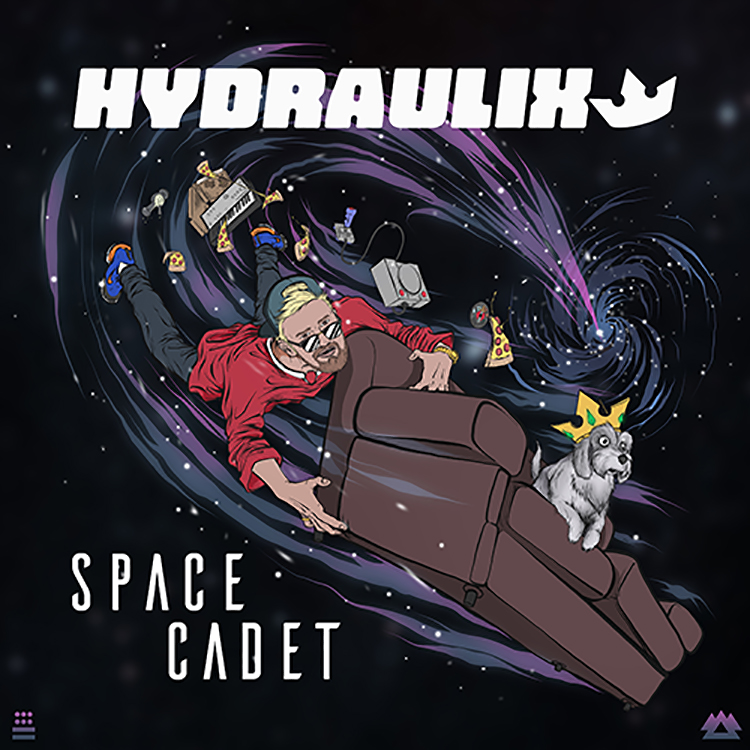 Hydraulix has just made his label debut on Wakaan. The electronic label has picked up his Space Cadet EP, and it's out for immediate release. This four-tracker isn't to be missed and features two collaborations – one with Krischvn and one with Leotrix. 
Aside from the joint "Chopper" and "It's Going Down," which are both riddled with seriously badass low-end drive, you can catch the heavy impact "Skanka" and dubstep-inspired banger "Madman." Hydraulix says: "This EP was a real journey for me and a chance to experiment with new vibes and sounds. I really enjoy the stuff that Wakaan is putting out at the moment and am stoked to be able to have them release this EP.
Over the past couple of years I've been really trying to progress my own sound and simultaneously try new things – but do them in a way that is both true to myself and the fans that have supported me all along.
The Space Cadet EP honors the trap and bass scene that helped grow my career globally but also pays homage to the sounds of drum & bass, dubstep and hip hop that nurtured me as a young music fan growing up in Australia." 
Leave a Reply