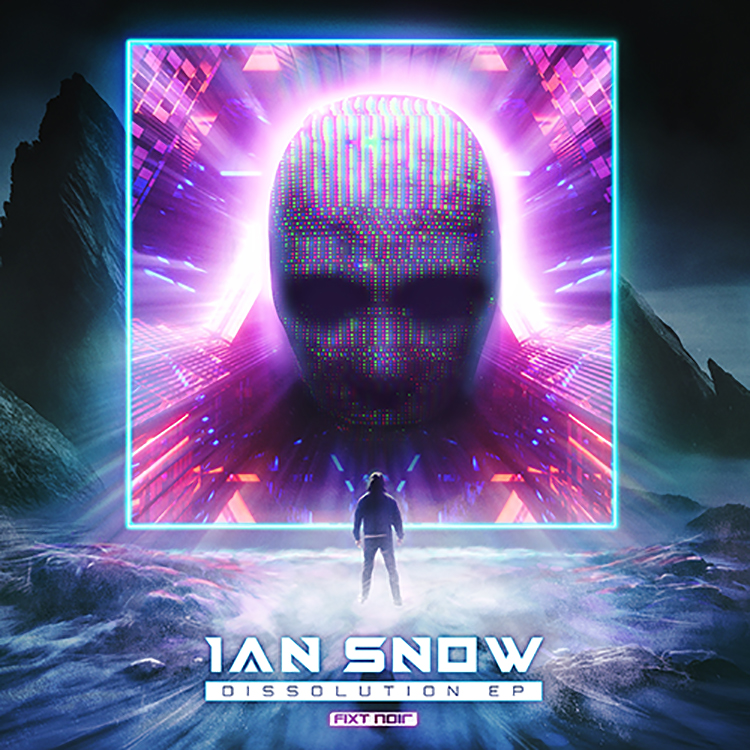 Armed with a new set of tunes that celebrate his artist rebrand, Ian Snow is making his debut on FiXT Noir today with the epic Dissolution EP. The Chicago based producer has moved away from his previous alias SNOWMASS and is changing musical direction too, with this record establishing a foray into the mid-tempo genre.
Snow opts to open the set with "Dissolution," an incredible listen that clambers through the speakers with growing intensity. It's our favourite of the four, and he has described its backstory: "If you really listen to the verses, you can hear a couple fighting in the background. I'm not usually the one to write music with profound underlying meaning, but this song is different. It's meant to be from the point of view of a kid listening from his room to his parents downstairs who are on the brink of divorce (dissolution). As the clock ticks away, his anxiety and frustration climbs to the point where all this built up energy needs to be released, which is when the drops come in. I guess you could say the track is one big metaphor for dealing with exasperating situations in our lives that are out of our control."
Both "Tektronik" and "Back Off" are strong contenders as well, whilst the collection features one more exclusive in the form of "Anarchy," a tune made in conjunction with KYB.
This is a release not to be slept on, and it looks as though Ian Snow is going to be a name to watch. Tune in to Dissolution right here – download it here.
Leave a Reply