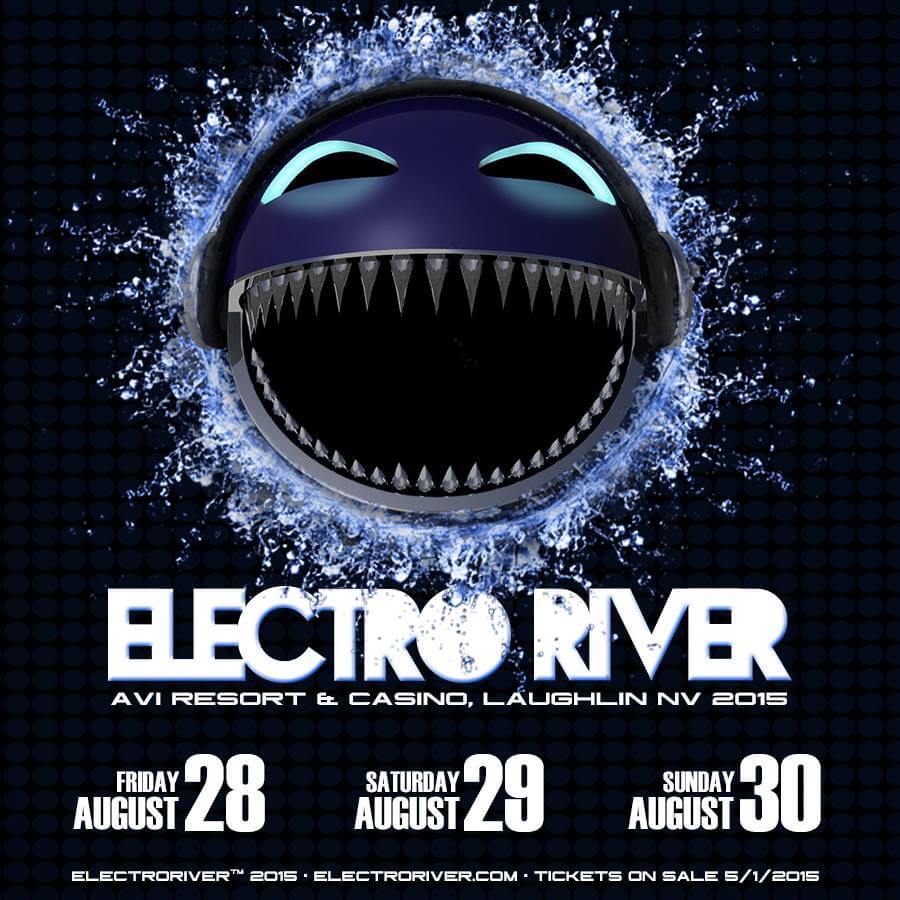 Recently announced was the inaugural Electro River Music Festival, taking place in Laughlin, Nevada at the Avi Resort & Casino from August 28-30. Electro River is a 3 day festival centered around the electronic music culture and lifestyle. The party starts during the day with a massive beach party and continues into the night with top DJs and producers from around the world! This sounds like an incredible event, and the promoters of Electro River are promising not to disappoint in their inaugural year!
The lineup for Electro River is set to drop on May 1st, which is also the first day that tickets will be on sale to the public. If you want to get a leg up and get your tickets before then, you can pre-register on their website for 1 day GA, 3 day GA, and 3 day VIP passes. You can also pre-register for 3 day hotel packages that come with either GA or VIP passes as well.
Electro River is working on something called Electro Exposure, where they are seeking out up and coming DJs and producers to enter into a contest to gain valuable exposure and win a spot to play at the festival. If you are interested, you can check out the details here.
Electro River is aiming to make a splash into the festival scene and I look forward to seeing what they have in store for their inaugural lineup! Be sure to check back on May 1st for all the details!
https://www.facebook.com/video.php?v=1553113204956983
Leave a Reply