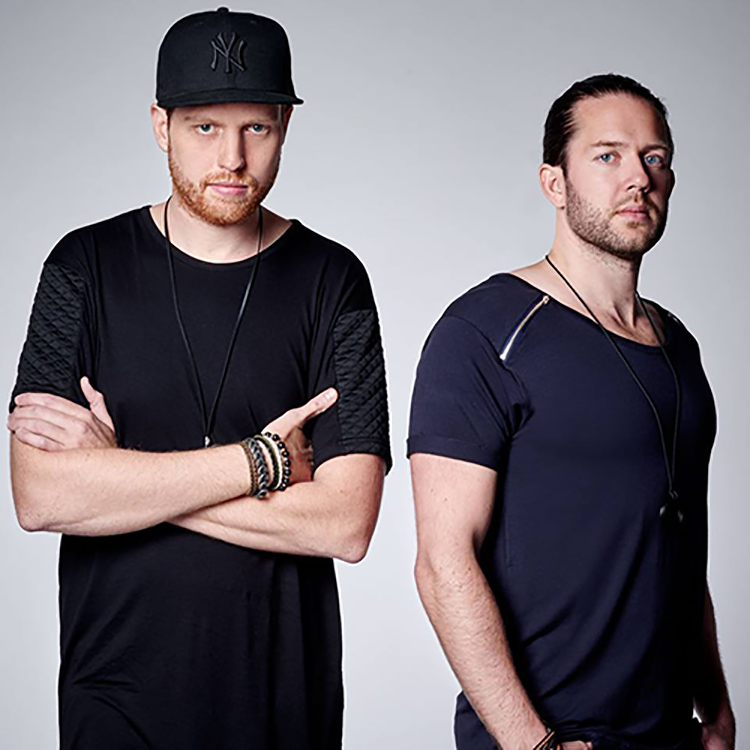 We were stoked to speak to The Him this week, who filled us in on their summer of shows, remixes and how they make their awesome music. Check it!
You've mentioned before that you both love all things technical – what's your dream studio set up? 

Ha! Very true! The demands would be pretty simple tough… State of the art acoustics, some sick speakers (prolly build into the wall) and a kick ass PC. That pretty much all you need these days. 

You've remixed a bunch of artists from Chainsmokers, Rihanna to Years & Years. Out of all your remixes, is there a particular favourite? 

This is always like picking your favourite child… very hard! But of late we'd say the Rebecca & Fiona remix, which was again a total different direction for us.

Your remix of "Drugstore Lovin" from Swedish duo Rebecca & Fiona has had a great response – were you already fans of their work? 

Well actually yes! We spend loads of time online finding cool artists and Rebecca and Fiona we're definitely one of them. Their sound is a really cool blend of indie and pop. We love it!
[soundcloud url="https://api.soundcloud.com/tracks/278937403″ params="auto_play=false&hide_related=false&show_comments=true&show_user=true&show_reposts=false&visual=true" width="100%" height="450″ iframe="true" /]

Did the track take long to get sounding right? 

It did. The first few days were kinda difficult but then all of a sudden when we had that break with the "AHH, AHHAHA"  vocal the rest started to unfold in a totally new direction.

Sounds good to us! You both travel a lot – does Amsterdam still influence you and your music or have any other cities stolen your hearts? 

We're still both in love with Amsterdam, for sure. However when we are in the warmer places we do wonder if we could borrow some of their nicer weather 😉

You played your debut UK show this summer – how was that? Will you be coming back for more live dates? 

That was really awesome! We were playing at the Corona Sunset festival, which was basically a beach party in the center of London. The crowd was amazing and we had loads of fun. Might have had a Corona or two too many. Yes! We'll be in London in the beginning of October.

What new producers/artists are on your radar at the moment that we should all know about?

Check out Joe Mason, he just did an epic remix of "Balance"!
Leave a Reply