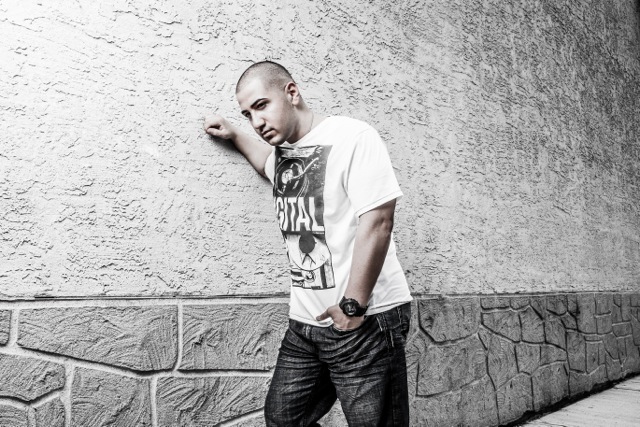 Last weekend was one for the books for Sevag. The rising EDM artist got to celebrate his birthday at one of the hottest clubs in Jersey, HQ Beach Club, and give one hell of a performance. Now The Jersey star is back and this time, I got to talk to Sevag and was able to learn a little bit more about his experience being a DJ and how he as made it to where he is at now. While you're reading, take a listen to Sevag's latest episode of his podcast show "Area (201)!
https://soundcloud.com/sevagofficial/sevag-presents-area-201-july-2013
Jimmy: Hello Sevag why don't you introduce and tell the fans a little bit about yourself
Sevag: I was born and raised in New Jersey and I started DJing and producing about five or six years ago. I actually started out at Rutgers in New Brunswick (NJ) and I started really DJing frat parties in the basements of my friends houses and slowly worked my way into the bar scene at Rutgers. From there on, I slowly worked my way into the clubs in New York City and since then it has been pretty crazy these past two years. I had a whole team behind me too. I had promoters, my manager Shant, and I started working on producing seriously and have been for two years now. I produced some time before that while I was at school but it was kind of difficult at that time. I had a job and was going to school full time. I was actually an accounting major in school and a lot of people don't know that. I was working public accounting for two years before I started doing this full time now. I even passed my CPA exams. You don't see too many accountants turn into DJs and it's not the easiest transition either. I was working full time in public accounting and working 15 to 16-hour days. There would even be times where I would have to go to clubs on Friday nights and would have to work at 9:00 AM the next morning. It was a little bit rough but I worked through that and thankfully for the past year since September I've been working on music full time and the focus has been strictly producing. I usually put in 14 or 15-hour sessions a few times a week and have been doing this since last October.
Jimmy: What made you decide to start DJing full time and make it your life?
Sevag: Most musicians and artists want to make what they love a living… it's their dream job. But realistically, you have to pay your bills, you have to worry about life, and basically support yourself. Once I was offered a residency at Mister East in Roselle, New Jersey on Saturday nights this past September, that allowed me to give up my public accounting job and gave me the chance to do what I love full time. It's something I've always wanted and what any artist would want and it finally became a reality when I knew I would be making a steady income and make just enough to support myself.
Jimmy: What would you say are some of your musical influences?
Sevag: I actually started listening to house and trance probably in 6th grade so this was 10 or 15 years ago. I was also listening to Junior Vasquez, Jonathan Peters, Erick Morillo, Peter Rauhofer, Roger Sanchez and I was listening to these guys way before I started Djing. I was always a music lover and I collected it. I had a lot of influences by older people in the area and would listen to what they were saying. Now I would say the biggest influences would be Axwell, Erick Morillo always because when you see him DJ you can see all this passion come out and you know he really loves the music. Out of all the producers, Thomas Gold is one of my favorites because he always comes out with songs that are memorable.
Jimmy: What has been your craziest experience during a show so far?
Sevag: A few weeks ago I was invited to play at the new venue Haven in Atlantic City along with Matisse & Sadko for the KirillWasHere party and some of the stuff I saw was like another world (haha) and most of the things you would see are things you wouldn't usually see at a club ya know? There were no rules and I don't want to go into too much detail but it was pretty wild and full of energy. Kirill's parties are always a great time.
Jimmy: What are your plans for the near future in terms of production and touring?
Sevag: I've been working on productions for the past couple of months and I have eight originals that are 80 to 100% done. I'm going to be shopping them out to labels and start getting material signed. I had a few songs on Beatport in the past but I took a break from because I wanted to get my quality up. Now I'm going to be looking into labels and that's the most important part and there after well see where this takes me.
Jimmy: If you were to give advice to any producer starting out what would it be?
Sevag: I would tell them forget buying CDJs, forget buying Traktor, or any of these programs, and just get Logic or Ableton, and start working on producing. You're going to get out what you put in. Open it up, start messing around, watch Youtube videos, and read forums. There is so much on the Internet now a days that it's so easy to get into it. Basically you produce and you hope you get support from bigger DJs and from there on that's when your career really starts to evolve.
Jimmy: What has been your greatest inspiration when it comes to producing?
Sevag: When it comes to producing, I grew up listening to Middle Eastern music and that's always played a little part in my music although I'm trying to stray away from that for the time being. Honestly, it could be the littlest things that get me going. A little bit of inspiration and I could drive a whole track out. It changes for me too. It can be a little sample, a vocal, a loop, or even something I heard during a commercial. It could come from anywhere.
Leave a Reply