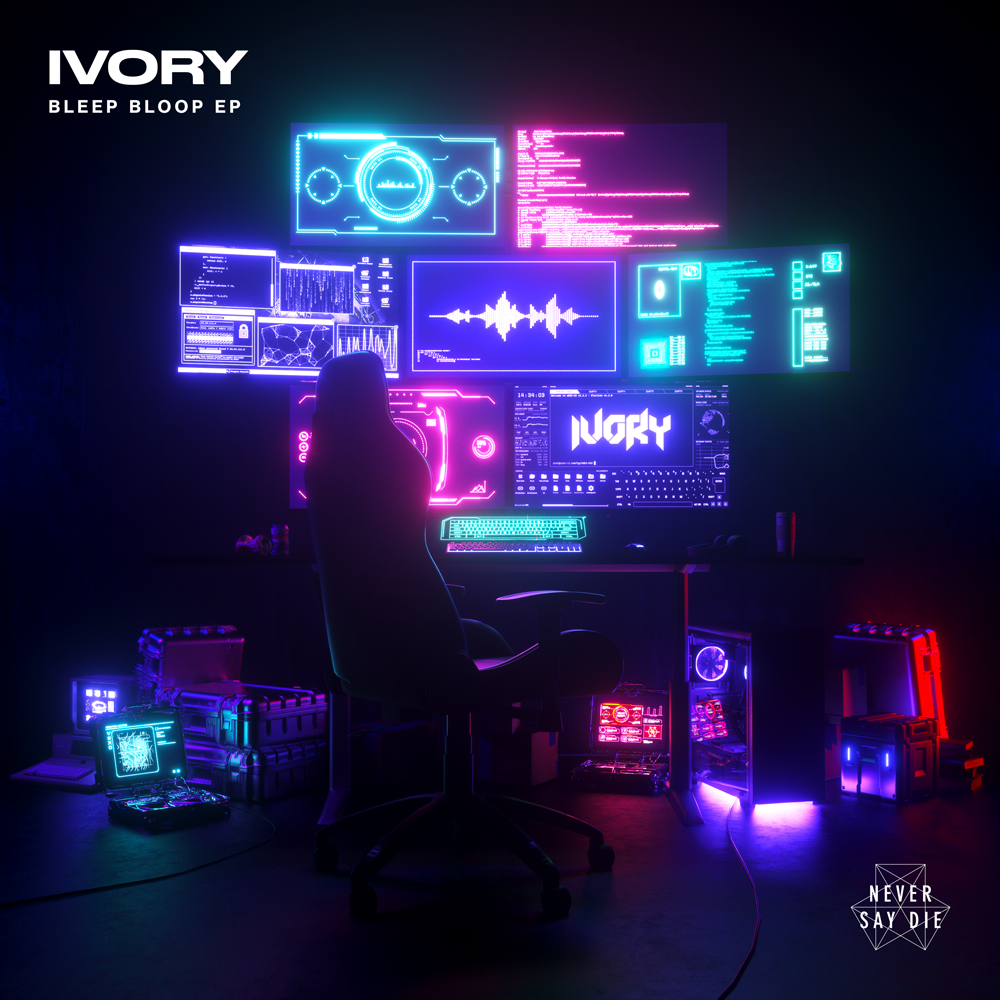 Emerging producer IVORY is back with his newest, explosive four track EP, the genre-bending "BLEEP BLOOP" out now on Never Say Die Records.
Layered with massive bass stomps and shredded synths, each track is unique in their own way, highlighting the hard-hitting style that has IVORY showcases. The Parisian is pushing the boundaries of electronic music in ways rarely attempted before including from title track "Bleep Bloop" to final installment "Future" with KOMPANY, IVORY does not let up, meshing edginess while also carefully and precisely manipulating each sound element.
IVORY told us that "Bleep bloop is a boomer-ish way to say computerised music which is what defines this new EP. I've always tried my best to push the boundaries of my productions, especially in sound design. With this EP, I wanted to challenge myself to make something that sounds as modern as possible. With the bass music scene flourishing, I wanted to showcase the sounds that are inspiring me right now."
Enjoy the EP below.
Leave a Reply