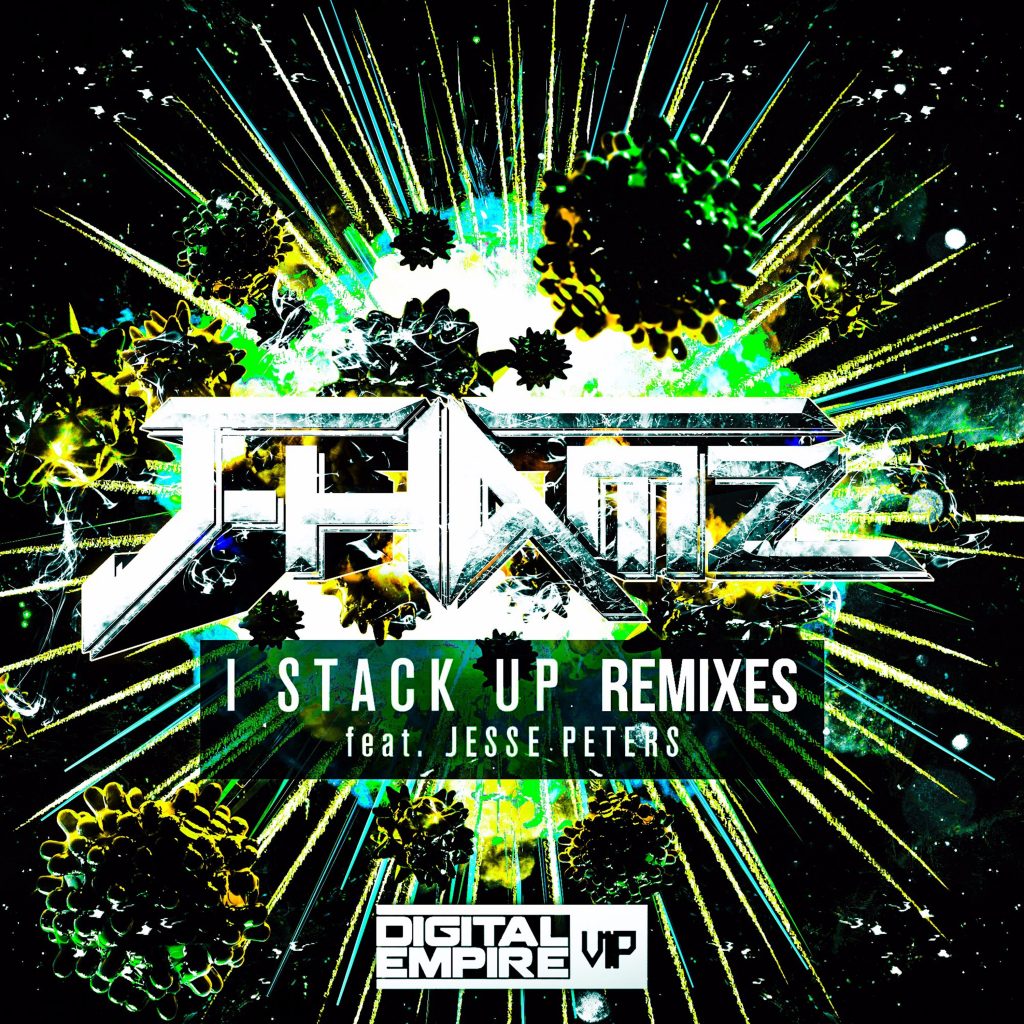 J-Hamz has just announced the winners of Digital Empire Records' remix contest for his hit song, "I Stack Up". "I Stack Up" was the title track off of his "I Stack Up" EP, which charted #3 on Beatport's Electro House chart. Jesse Peters was the featured vocalist on the EP, writing both lyrics and melodies.
The remix album features five remixes of "I Stack Up", by Ready Or Not, SStretch, Xandie, EzKill, and N.A.T. The first remix, by Ready Or Not, was the first place winner of the contest. This future house remix starts out smooth and mellow but quickly evolves into more. The rest of the remix is filled with rhythmic bass growls and precise drum patterns that make it stand out against all of the others. Following the Ready Or Not remix is one by SStretch. SStretch takes a different approach to his remix, turning it into a trance track. Seasoned with lush chords and rolling arpeggios, the remix is a beautiful homage to the original track. Next up is Xandie's remix, the first to go for a remix aimed at mainstream festivals. He has taken the original track and melodies and breathed a new type of life into them. This uplifting and energy filled big room remix is full of the festival anthem energy that so many tracks try to create. The next remix, done by EzKill, is another festival ready track. Taking the route of Melbourne bounce, EzKill created a track that just makes you want to dance. The drop is so full of energy, it might take you by surprise, considering the melodic house intro it comes after. Finally, N.A.T.'s remix of "I Stack Up". This remix is filled with fat basses accompanying traditional house beats. What comes after the "not-so-standard" house intro is a hard-hitting future house drop that perfectly showcases Jesse Peters's vocals, as well as the original track.
Be sure to check out all of the remixes below, and to follow all of the artists on social media!
J-Hamz: Facebook, Twitter, Instagram, SoundCloud
Jesse Peters: Facebook, Twitter, Instagram, SoundCloud
Ready Or Not: Facebook, SoundCloud
SStretch: Facebook, SoundCloud
Xandie: Facebook, Twitter, Instagram, SoundCloud
EzKill: Facebook, SoundCloud
N.A.T.: Facebook, Twitter, Instagram, SoundCloud
[soundcloud url="https://api.soundcloud.com/playlists/381267677″ params="color=#ff5500&auto_play=false&hide_related=false&show_comments=true&show_user=true&show_reposts=false&show_teaser=true&visual=true" width="100%" height="300″ iframe="true" /]
Leave a Reply