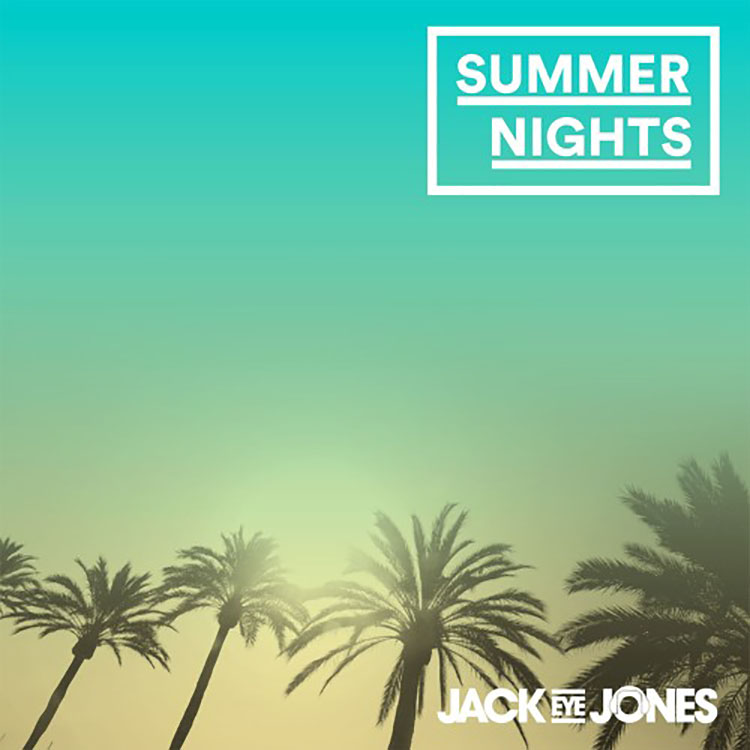 It is not very often that the electronic music world comes across an artist as versatile and talented as Jack Eye Jones. From vocal progressive house to tropical house, to mashups and track edits, Jack Eye Jones can do it all. Not only can he play whatever he is feeling, but getting the crowd into the music and playing for them helps personify him beyond just another artist who might pretend to care about his fans.
His debut album titled 'Summer Nights' features a variety of tracks and genres and some remixes from some of the biggest names in the industry including Tiesto, Blasterjaxx, and Laidback Luke. Those guys do not just remix anyone and to have their tracks be included in the debut album says something pretty special about what Jack Eye Jones has to offer. So you know I'm not just lying to you, I've even included two links below to where you can find the album to stream and listen to the tracks yourself.
Keep your eyes and ears out for Jack Eye Jones in the coming months as 'Summer Nights' makes waves all over the electronic music community. Check out the links below and the tracklist!
You can stream the album through Beatport or Spotify now!
01. Jack Eye Jones – Forever Young featuring Nicky McDonald
02. Jack Eye Jones – Playground (Tiësto Remix)
03. Jack Eye Jones – Story (Laidback Luke Remix)
04. Jack Eye Jones – Chasing Space featuring Shea Carter
05. Jack Eye Jones & Alabama 3 – Rainbows
06. Jack Eye Jones – Summer Nights featuring Toni Etherson
07. Jack Eye Jones – Far East (Blasterjaxx Remix)
08. Jack Eye Jones – Misbehavin featuring koli
09. Jack Eye Jones – Gypsy Woman
10. Jack Eye Jones – Reaching Out feat Hana
11. Jack Eye Jones – Fire In Your Soul feat Toni Etherson
12. Jack Eye Jones – Breathe In feat Siren Gene
13. Summer Nights DJ Mix
Leave a Reply