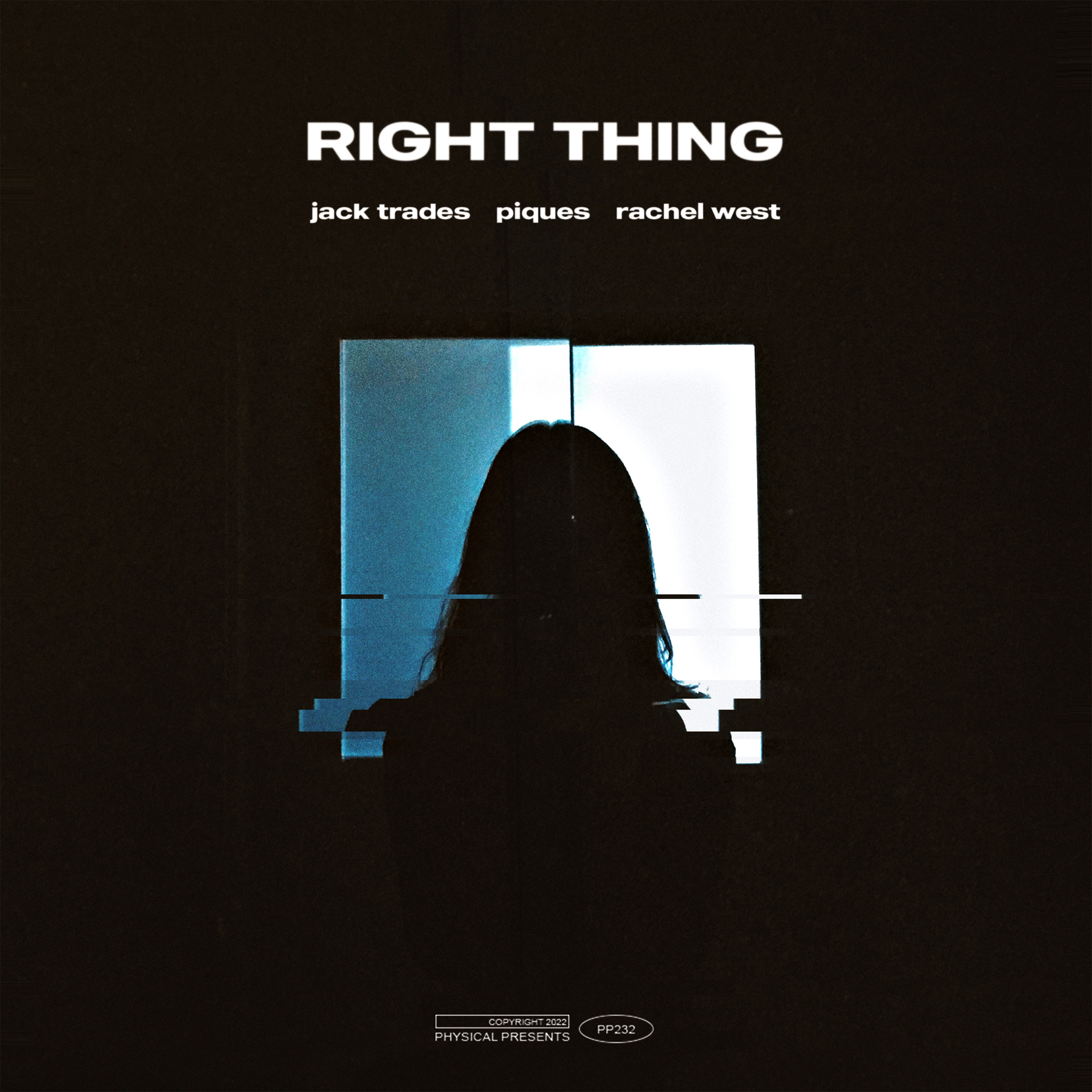 Canadian talent Jack Trades returns with the track "Right Thing," alongside DJ/producer Piques and singer/songwriter Rachel West via Physical Presents.
The emotionally-charged tune immediately begins with a hushed vocal, courtesy of Rachel West combined with a catchy four-on-the-floor beat quickly follows that is perfectly with her vocals. Her singing glides the track leaving the listener with a strong desire for more as Piques and Jack Trades provide a propelling, club-ready ambiance to the track infused with some electronic dance music flair.
Jack Trades told us "When I wrote the instrumental demo and sent it over to Piques and Rachel, they came actually back to me with the initial concept of 'Right Thing'. Rachel being the amazing songwriter she is, wrote something emotional yet upbeat, which had me hooked right away. Rachel created a whole vibe and it was definitely a challenge to make sure we had the right elements in place. After going back and forth with the many different versions, agreed to keep the verses minimal with some plucks and drums. But where the record really shines is when the pianos come in on the pre section and carries that energy throughout the drop. Super proud of this one!"
Piques mentioned "I think one of the most difficult things about being in a relationship that didn't work out is questioning everything and anything while reminiscing on the time that you were together. It's always easier to look back and think 'I should have done this…' but in order to move forward in life you need to stop questioning the past and focus on the present. Hopefully our song will help those who need to hear it."
Rachel West added that "Walking away from relationships can be hard and sometimes in the aftermath you start to question whether or not you made the right decision. Should you have stayed? Was it a mistake to leave? How do you know if you did the right thing? It's not easy grappling with those questions and in certain moments it can feel like torture. Our song captures that feeling and leaves those tough questions unanswered."
Check it below.
Leave a Reply