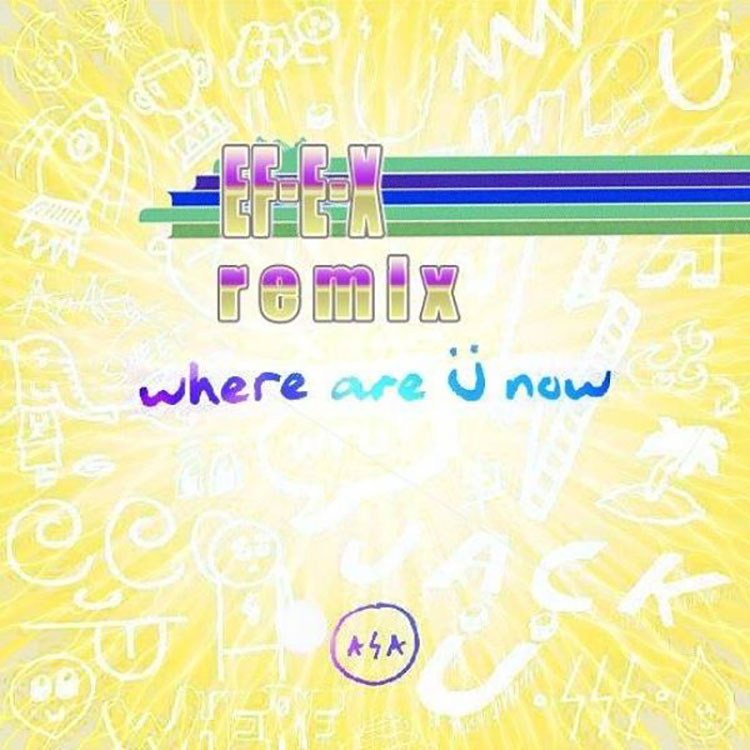 With thousands of iterations of "Where Are Ü Now", it seems it would be difficult to create something that stands out. We've heard some awesome remixes and covers, but you should probably just hit play on this one to start.
The buzzsaw sound overwhelms the senses to begin the track, but quickly we hear the track that has become so popular. EF-E-X takes the vocals and the general structure of the song and changes everything else. The melody that you could sing too and tap out with your feet, well it's deeper and incorporates much more dubstep than the original. The breakdown and drop that we are all expressly familiar with, can you pick out any of the original sounds?
Remixes like this are incredibly difficult to make, and do well. EF-E-X takes an iconic song and changes almost everything but the vocals and the base structure, giving us something completely different. The more you listen to the song, the more you can hear that no two drops are the same, the chorus doesn't seem to match from the beginning to end except for the vocals. This remix is pure gold. If you can't imagine Skrillex dropping this remix in one of his sets, you need to listen again. EF-E-X has crushed the remix game of one of the most iconic songs of this past festival season. Only time will tell what else turns to gold in his hands. Listen below!
Leave a Reply