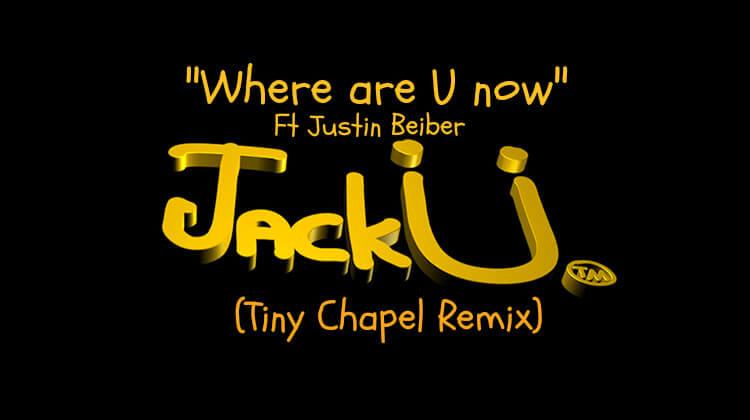 There are so many remixes of Jack Ü's "Where Are Ü Now" featuring Justin Bieber that it is incredible. I can understand why because it has the young gun, the Biebs in this track. Plus you know…Skrillex and Diplo as Jack Ü. Tiny Chapel has decided to take this track to the future and back with his remix of the track.
This is a very relaxing track due to Tiny Chapel going that route. The track starts off building into the vocals that Bieber provides. Tiny Chapel only highlights the vocals with his remix which leads up to a future drop that works so well and takes you on an adventure. Tiny Chapel feeds off the track and works with it to compliment it and create straight awesomeness.
After the first track is when you start getting some energy and a solid build that leads up to a great drop that uses the track, but Tiny Chapel's version sounds so good. You'll easily find yourself vibing if not dancing when listening to this remix. Tiny Chapel really did a fantastic job with this remix. It has come out quite great and future bass was a solid option to take this great track. Check out the track below and download it as it is free.
[soundcloud url="https://api.soundcloud.com/tracks/200646690″ params="color=ff5500&auto_play=false&hide_related=false&show_comments=true&show_user=true&show_reposts=false" width="100%" height="166″ iframe="true" /]
Check out more of Tiny Chapel on: Instagram, Mixcloud, Twitter, Facebook, YouTube, and Soundcloud.
Leave a Reply