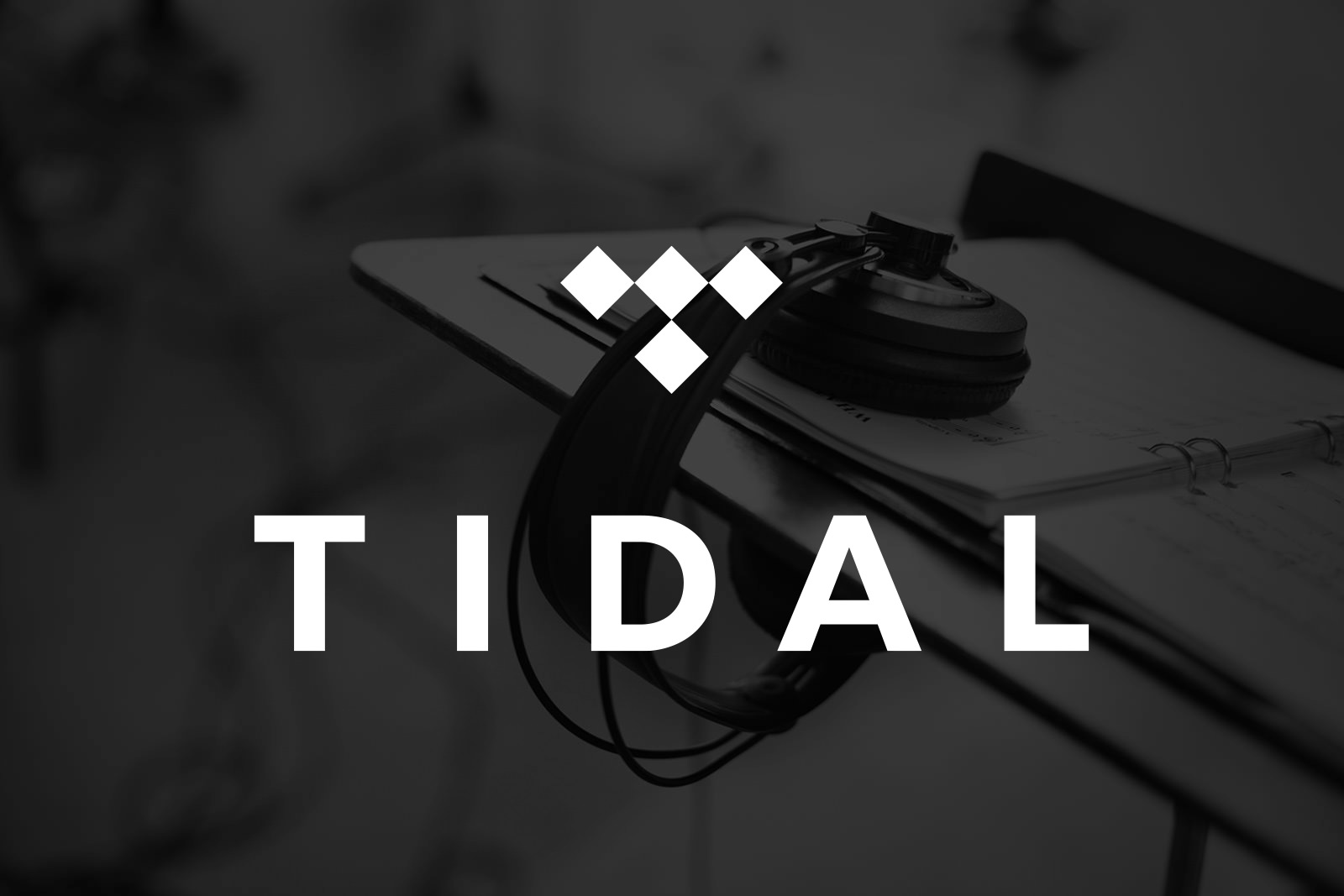 Editor's note: This is a guest post by my good friend, Kurt Trowbridge – a graduate of Michigan State University with a degree in arts and humanities with a focus in music.
Jay Z, joined by 17 of music's biggest names, announced on Monday afternoon the relaunch of Tidal, the music streaming company he now owns after having made a $56 million bid of its parent company Aspiro earlier this month. The event was preceded by a rollout more commonly seen for social activism campaigns, as the self-described "icons" and company stakeholders — including Rihanna, Kanye West, and deadmau5 — turned their profiles a cyan shade of blue early Monday morning, sent hashtag #TIDALforALL to the top of Twitter's trending topics, and shared a glitzy, dramatic video to preview the live stream announcement.
Interestingly, Jay Z did not speak during the nineteen-minute event: the afternoon's only speakers were Tidal executive and Roc Nation CIO Vania Schlogel, who briefly touted its high-quality audio and video and offline capabilities, and Alicia Keys, who read a declaration that was signed by the artists present. With no other company executives taking the stage, it backs Tidal's initial statements that the service will cater to artists first, rather than positioning itself as a technology company, and will seek to offer fairer distribution of royalties to artists than what is currently offered by competitors like Spotify. However, there were no details given during the announcement on royalty payouts, nor was there any further documentation on Tidal's site to offer evidence of that claim. Tidal's documentation notes that it has deals with all three major labels and several independents, but offers little guidance for independents in getting their music on the service, and says even less about paying them.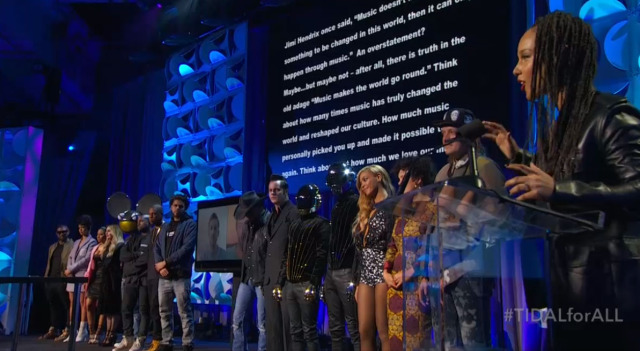 Also left without much mention beyond Schlogel's brief introduction was the service's lossless, high-fidelity audio and high-definition video streaming, which is available with a $19.99 monthly subscription (standard-quality audio is available for $9.99/month). Tidal currently offers a thirty-day free trial of each service and will charge automatically upon the completion of the trial period. Without subscribing, thirty-second previews will play for each song, a plan that was also in place when Spotify and Rdio launched, but has since been abandoned on both platforms in favor of interstitial advertisements between songs. Following registration, Tidal's onboarding service guides the user to select favorite artists, playlists, and tracks, which are added to a collection named My Music. The player, available on desktop as well as mobile platforms, also includes a Play Queue that can be edited by dragging and dropping titles. Exclusive artist-focused content, another benefit touted in early Tidal promotions, currently exists as a slider on the front page, which currently includes a feature-length Daft Punk film called Electroma, previously-unreleased live footage from Alicia Keys and The White Stripes, and curated playlists by Tidal's editorial team as well as by artists Alicia Keys, Beyoncé, Calvin Harris, Chris Martin of Coldplay, Daft Punk, Jack White, Jason Aldean, J. Cole , Win Butler and Régine Chassagne of Arcade Fire, Jay Z, Kanye West, Deadmau5, Madonna, Rihanna, Nicki Minaj, and Usher, all of whom are stakeholders in the company.
At this early stage, it's currently somewhat difficult to see how Tidal will fare among consumers. While many of the involved artists' biggest fans are already excited about the platform for the chance to be a step closer to the idols that inspire them, having already turned their profiles blue in solidarity, the excitement may diminish upon viewing the price tag and lack of exclusive content — despite initial rumors, no artists have premiered new music exclusively on the service, nor have they pulled their music from other streaming services. In addition, high-quality audio may not be in high demand: for example, Pono, Neil Young's lossless audio player, has garnered little traction and mixed reviews since its launch at January's Consumer Electronics Show. And though Jay Z seems unconcerned by the increasingly competitive crowd of streaming platforms, stating in a New York Times interview that other services "don't have to lose for me to win," it remains to be seen whether Tidal will find its own place in the crowded waters of the streaming market.
Leave a Reply