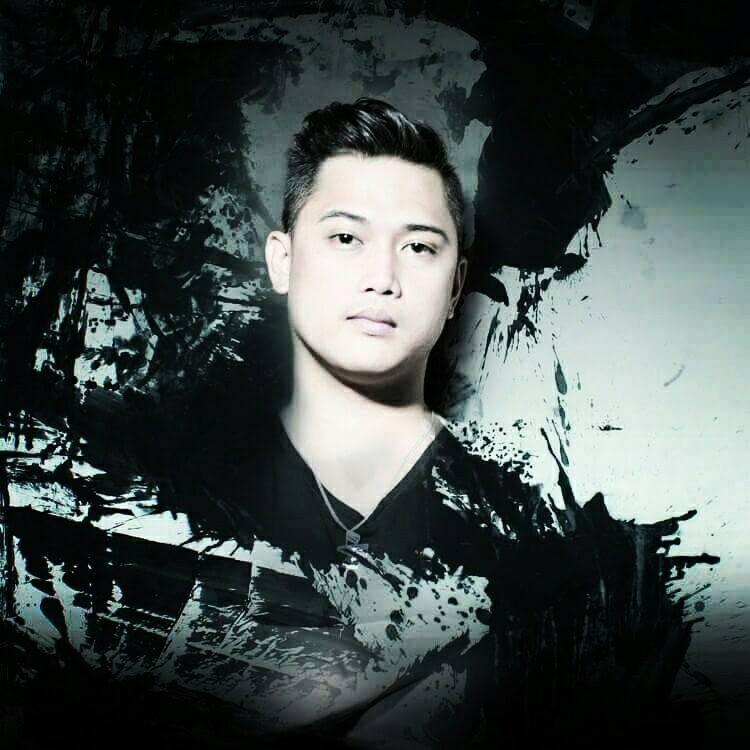 50 mashups.
Yes, you read that right, 50. I'm sure we could all name 50 tracks, but each of these is a mashup of at least a couple songs, if not more. DJ Jenil is a master of the mashup and this bootleg pack is in celebration of 100k fans on Facebook. Now, what you may or may not realize is that mashups are difficult, really difficult. Mastering the transition between tracks is not easy and making sure all the songs go together, again, not easy.
Thus, listening to this mashup is a lesson in humility for fans as we hear just how much work Jenil has put into the diverse array of music in the hour long mix. I urge you to check it out below from Mixcloud and download it for easy listening later on. I love that there is such a variety of not only electronic music, but music in general. Being able to combine sounds of vastly different genres is key in making this mix accessible to everyone.
Listen to the entire mix below and check out the song list below that. Let us know what you think!!
100K Bootleg Pack Mix (FREE DOWNLOAD for all tracks) by Jenil on Mixcloud
1. Deorro X Calvin Harris X Ummet Ozcan – Five Hours Overdrive (Jenil 100K Mashup)
2. Afrojack X David Guetta X Hardwell X Tiesto X Twoloud – Ten Feet Tall Zero 76 (Jenil 100K Edit)
3. Hugo Rizzo X Stego X Showtek X Vassy – El Pibe Satisfied (Jenil & Jmix 100K Edit)
4. Major Lazer X Dj Snake X MO X FTampa X Ortal Israel – Lean On S.I.D.H.A.N. (Jenil 100K Edit)
5. Lazy Rich X Trinidad James X Tiesto – Hit That Lethal Industry (Jenil 100K Edit)
6. Fatman Scoop X Tujamo – Be Faithful Booty Bounce (Jenil 100K Edit)
7. Michael Brun X Dirty Twist X Incubus – Woo Drive (Jenil 100K Edit)
8. Wiz Khalifa X Charlie Puth X Avicii X Project 46 – See You Again (Jenil & JF 100K Mashup)
9. Hardwell X W&W X Fatman Scoop X Bruno Mars – Locked Out Of Madness (Jenil 100K Mashup)
10. Jack U X Fifth Harmony X Kid Ink – Jungle Bae Worth It (Jenil 100K Edit)
11. MCD X Castaneda x HBR & Gama X Tove Lo – Egyptian Smash Habits (Jenil 100K Edit)
12. Uberjak'd X Ruby & Tony X Pedro Carrilho – +1 Hit Me! (Jenil Future Bounce 100K Edit)
13. 2 Live Crew X Tujamo – We Want Some Pussy Nova (Jenil 100K Edit)
14. Mark Ronson feat. Bruno Mars – Uptown Funk (Jenil 100K Bootleg)
15. Felguk X Syn Cole X Zedd X Selena Gomez – I Want You To Know PUMP! (Jenil 100K Edit)
16. Tiesto X KSHMR X Vassy X Borgeous – Secrets (Jenil 100K Edit)
17. Metallica X MAKJ X Thomas Newson – Enter Black Sandman (Jenil 100K Mashup)
18. Ummet Ozcan, Dimitri Vegas, Like Mike – The Hum (Jenil 100K Edit)
19. O.T. Genasis X MAKJ X Dimitri Vegas X Like Mike X VINAI – Louder CoCo (Jenil 100K Edit)
20. Taylor Swift X Kendrick Lamar X TJR – How Ya Feelin Bad Blood (Jenil 100K Edit)
21. Rihanna X R3hab X Sikdope – Bitch Better Have My Hands On The Wheel (Jenil 100K Edit)
22. David Guetta X Nicki Minaj X Afrojack X Dirtyjaxx – Hey Mama 5 0 0 0 (Jenil 100K Edit)
23. Evanescence X Duvoh – Rokit Me To Life (Jenil 100K Edit)
24. One Republic X O.B. – Counting Stars, Acid & Hornos (Jenil 100K Edit)
25. Maroon 5 X J.O.X X COOLBROS X Damn Dan – Drop That Sugar Bounce (Jenil 100K Edit)
26. Jack U X Kiesza X Tujamo X Jacob Plant – Take U There All Night (Jenil 100K Edit)
27. Dj Antoine X Steve Aoki X Chris Lake X Tujamo – Boneless This Time (Jenil 100K Mashup)
28. Walk The Moon X Danny Avila X Jason Nevins – Shup Up & Dance Plastik (Jenil 100K Edit)
29. Galantis X Martin Garrix – Runaway Forbidden Voices (Jenil 100K Mashup)
30. Calvin Harris X Ellie Goulding X DVBBS X Jay Hardway – Outside Voodoo (Jenil 100K Mashup)
31. Big Sean X K Theory X Deorro X J-Trick – IDFWU Scream (Jenil 100K Edit)
32. Daft Punk X Julian Calor X Quintino – Stronger Cell Milestone (Jenil & Tj Lacuna 100K Mashup)
33. Calvin Harris X Burns X Bassjackers X Thomas Newson – Wave Your Blame Hands (Jenil 100K Edit)
34. Hardwell X Harrison X Alvaro X Jetfire – Guest List Sally (Jenil 100K Edit)
35. Drop Department X AudioKiller X No Doubt – Don't Speak Carnival (Jenil 100K Edit)
36. Dyro X Keatch X Jordy Dazz X Ellie Goulding – Add Love To The Pure Noise (Jenil & Tj Lacuna 100K Mashup)
37. Justin Prime X Neple X Silento – Watch Me Crank It Up! (Jenil 100K Mashup)
38. David Guetta & Nicki Minaj X Bass Kidz X White Vox – Hey Mama (Jenil Transition Edit 102-128) (Not included in the mix)
39. DJ Snake X Lil Jon X Spandau Ballet X Onderkoffer – True Down For What (Jenil 100K Troll Edit) (Not included in the mix)
40. DMX X Ruen & Mister Gray X J-Trick & Djuro – Party Up (Jenil 100K Transition Edit 102-128) (Not included in the mix)
41. Fifth Harmony & Kid Ink X AJAY X White Vox – Worth It (Jenil Transition Edit 100-128) (Not included in the mix)
42. Hardwell X MAKJ X DVLM X Martin Garrix X Naffz X Nick Mathon – Countdown Tremor (Jenil 100K Transition Edit 110-128) (Not included in the mix)
43. House Of Pain X Timmy Trumpet X W&W X Jantsen & Dirt Monkey – Jump Around Freaks (Jenil 100K Transition Edit 104-128) (Not included in the mix)
44. Jack U X Kid Kobra – Jungle Bae (Jenil Moombahton 100K Transition Edit 108-128) (Not included in the mix)
45. Joe Budden X Kastra X Ruen & Mister Gray – Pump It Up (Jenil 100K Transition Edit 100-128) (Not included in the mix)
46. Major Lazer X Bowie X Mark & Kremont X Dirty Ducks – Lean On (Jenil 100K Transition Edit 105-128) (Not included in the mix)
47. Steve Aoki X Chris Lake X Tujamo X Drunken Masters – Boneless (Jenil 100K Transition Edit 104-128) (Not included in the mix)
48. Taylor Swift X Kendrick Lamar X Reece Low – Break Bad Blood (Jenil 100K Transition Edit 93-128) (Not included in the mix)
49. Walk The Moon X DVLM X Julian Garde – Shut Up & Dance Ocarina Blackout (Jenil 100K Mashup) (Not included in the mix)
50. Hardwell X Tom Ferro X Guns & Roses – Dare You Sweet Steel Child (Jenil & Red District 100K Mashup) (Not included in the mix)
Leave a Reply