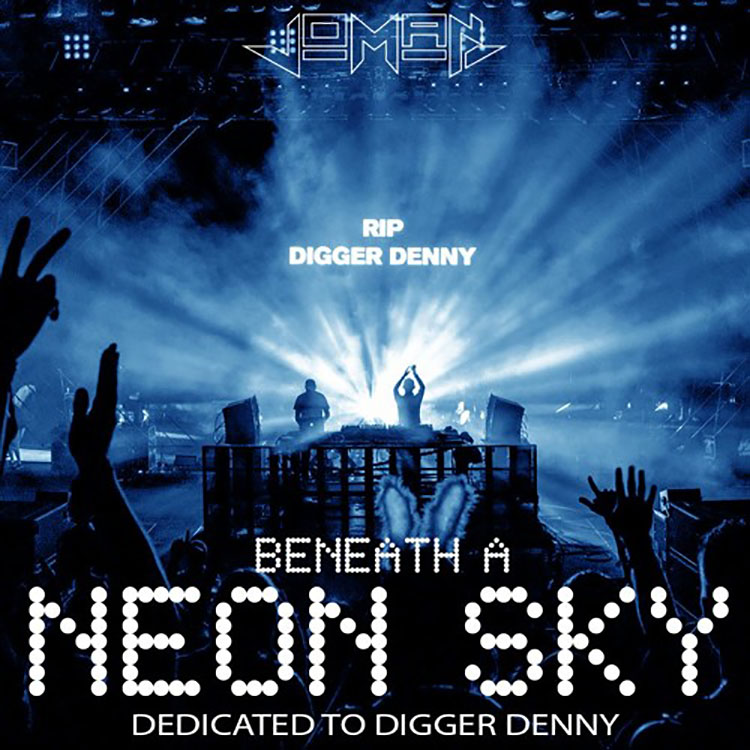 Losing a friend is easily one of the hardest things anyone will experience. Joman has just released the track 'Beneath A Neon Sky' and dedicated it to his friend Digger Denny who passed away this past summer, much too soon. The track was first premiered at Beta Nightclub a few weeks ago and Digger was immortalized in the hearts of all Coloradans as Above & Beyond paid special tribute to him during their set at Global Dance Festival in July.
'Beneath A Neon Sky' is an uplifting progressive house track that would be right at home in a club setting or on a festival mainstage. Joman has captured the energy of the crowd at Beta and turned it into a powerful tribute for Digger. The video that is below is a beautiful tribute to Digger and those closest to him. It features shots from the Above & Beyond set where they paid their tribute, as well as more from around Colorado where Digger made his home.
This track hits home especially living in Colorado and seeing the tribute from A&B at Global Dance Festival and knowing a few people who knew Digger. A beautiful tribute from Joman that I am sure Digger would be proud of. Rest in Peace Digger Denny, your friends will never forget and they will rage extra hard in your memory. Check out the video and the track below!
[soundcloud url="https://api.soundcloud.com/tracks/230032249″ params="auto_play=false&hide_related=false&show_comments=true&show_user=true&show_reposts=false&visual=true" width="100%" height="150″ iframe="true" /]
Leave a Reply