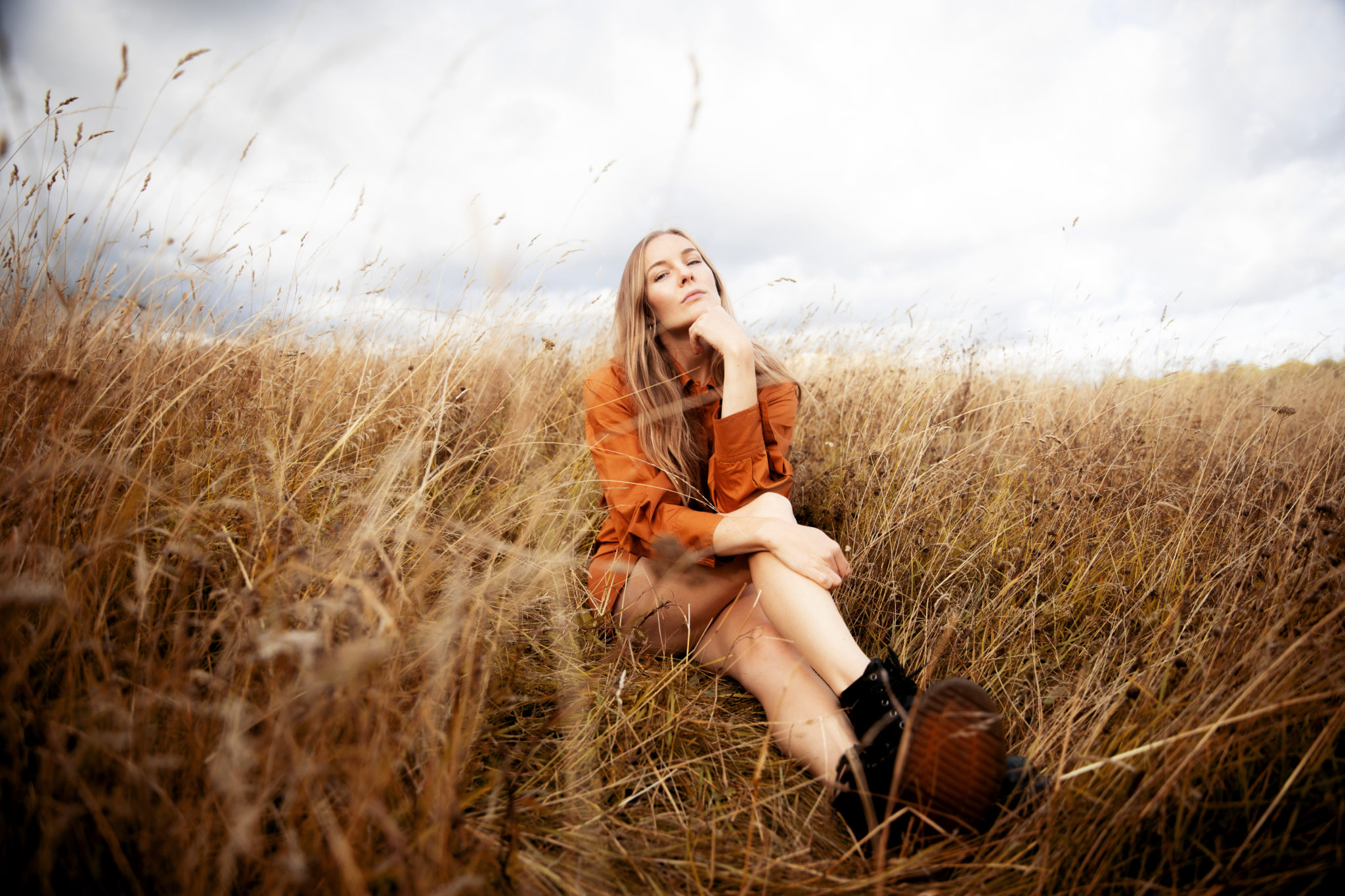 Celebrating the essence that International Women's Day and Women's History Month brought the world this year. "Goddess Kinda Power" continues to bring attention around importance of women empowerment, more women in business, and more specifically, more of a female presence in the electronic scene.
Josefine is a fired up singer/songwriter who fully utilizes her Berklee School Of Music knowledge and multi-instrumentalist style to channel a musical journey that's all here own. Her sound often comes with shimmering melodies and a blissful energy not found elsewhere, the squeaky-clean production being one of many high points here.
In early April, (specifically Monday 7th April 2021), Josefine hosted her built-from-the-ground up Women In Music Event. The purpose was on many fronts, including aiming to educate, uplift, and bring together many, partnering with charity group Girls Out Loud to help bring attention to the event.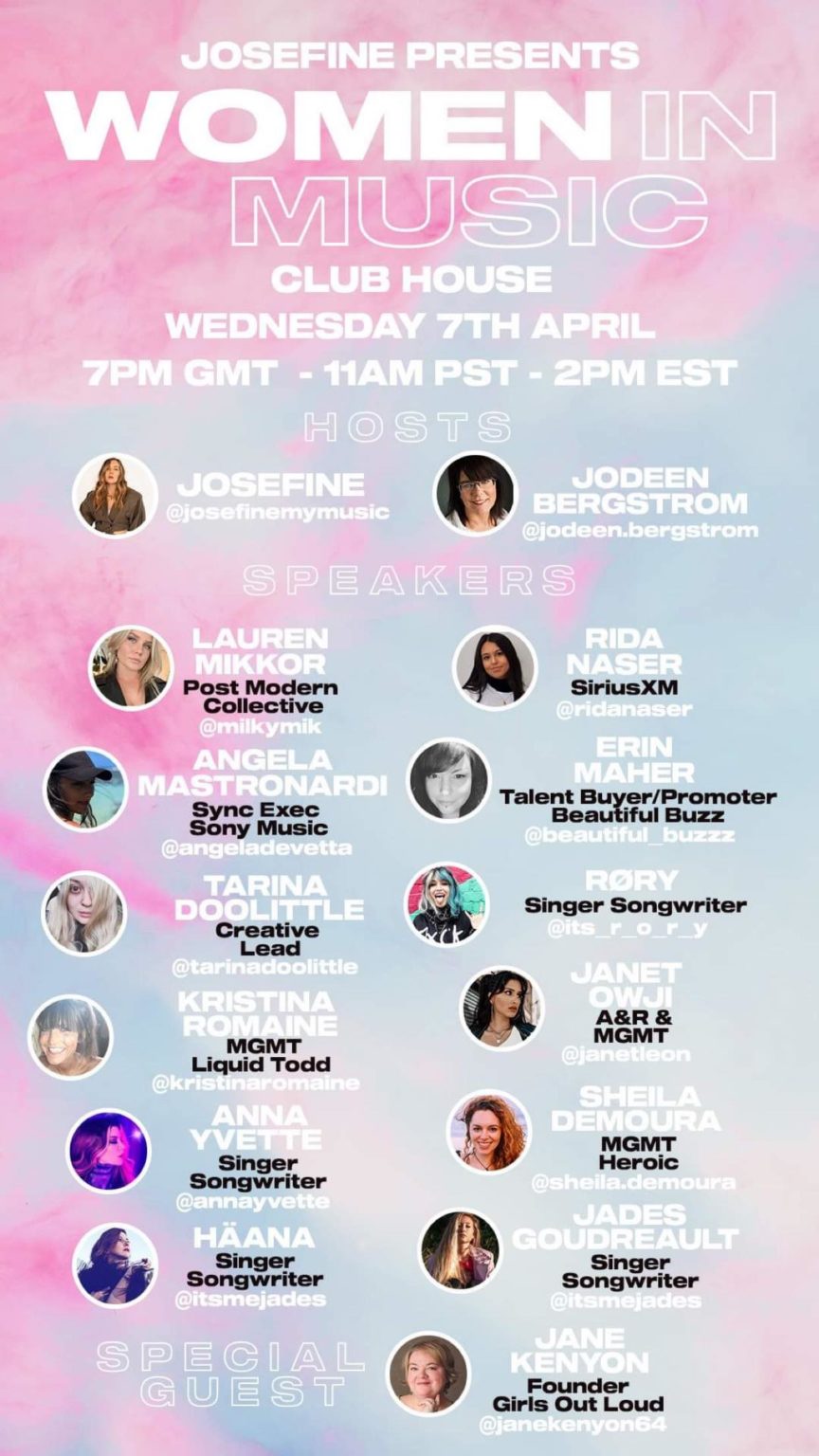 The lineup she landed is nothing short of stunning, pulling together many insiders and influencers that thousands would have an interest to pick the brain of.
Josefine is one who thinks outside the box, the consistent releases and unique sound matched with the ability to take on successfully launched events never quite done before, which makes her a curious entity to say the least.
Speakers
Jane Kenyon (Serial Entrepreneur and CEO of Girls Out Loud NGO)
Rida Naser (Program Director @ Sirius Xm)
Angela Mastronardi (Senior Sync Exec @ Sony Music Pub UK)
Shelia DeMoura (Heroic Management w/ San Holo, DROELOE Taska Black)
Lauren Mikkor (Post Modern Collective: Running Touch and Adult Art Collective
Tarina Doolittle (Creative @: Blackbear, Kat Dahlia, ModSun, Fly by Midnight)
Kristina Romaine (A&R & Consultant to UPC/Management to Liquid Todd [Sirius XM]
Elley Duhe (Over 750M streams, Gryffin & Zedd Collaboration)
Jades Goudreault (Over 4M streams)
RØRY (Over 30M streams, writer for @ Sam Feldt)
Erin Maher (Talent Buyer and Marketing Manager @ Beautiful Buzz)
Janet Owji (Songwriter, A&R)
Anna Yvette (Over 50M Streams: Monstercat & NCS)
HÄANA (Singer-songwriter and multi instrumentalist)
Crystal Aura (Female DJ Network)
Strybo (2M Streams: Magic Music, Tribal Trap)
Leave a Reply