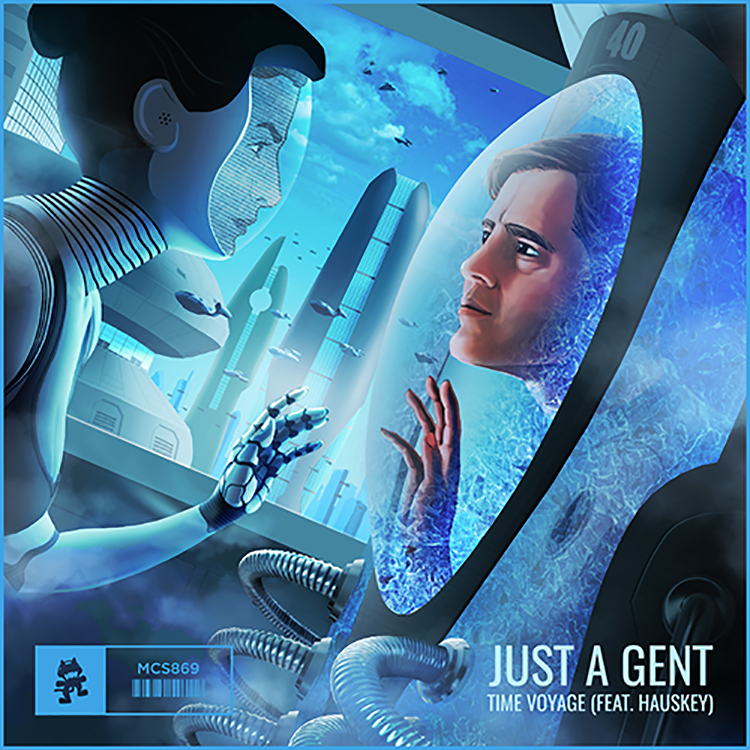 Ahead of the release of his brand new EP, Just A Gent has left us wanting more with his single "Time Voyage." Out now through Monstercat, there is a gloriously melodic vibe to this track, which is a striking testament to the young producer's undisputed talents.
With stunning washes of both piano and string melodies, "Time Voyage" sweeps you up in its epic presence and features the atmospheric tones of Hauskey to create further depth. Just A Gent explains:  "I wrote the original track just chilling in my studio after watching a bunch of Futurama and it got me thinking about time and how everyone perceives time and we never know how much time we have left. So after I made the beat for the track I then named it 'Time Voyage.'A couple of months later I ended up in the Studio with an amazing vocalist and top-liner Andy Hopkins and cellist Hannah Oblikov and we essentially finished the track that day, Andy and I had the vocal done after about an hour and Hannah just smashed the strings first take. The track came together so fast, it was nuts! In the end the track turned out exactly how I envisioned it and I feel the song is an excellent reminder to always remember time is relative – you can go on a voyage whenever you want."
Listen to his newest work here.
Leave a Reply