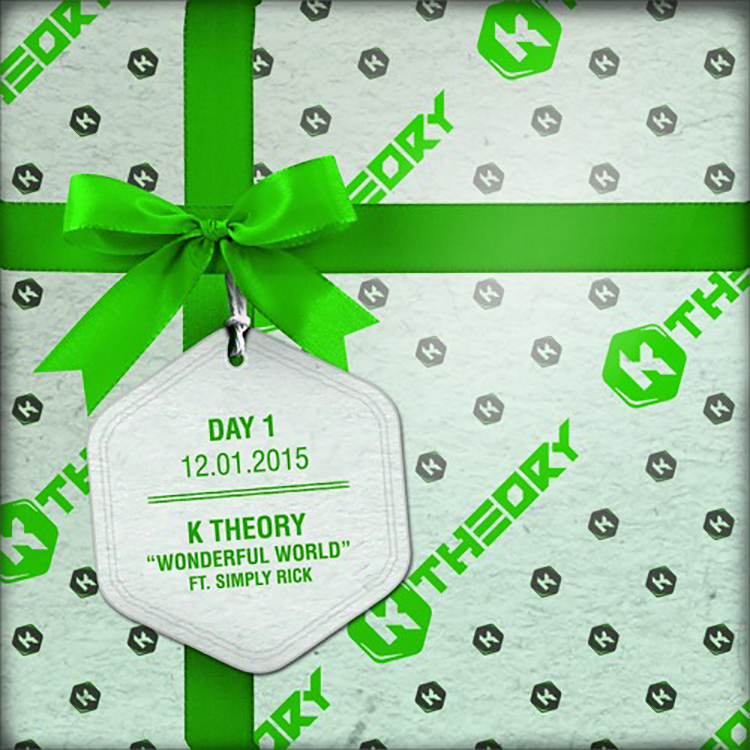 This song gives me so many chills. This is a cover of Sam Cooke's "Wonderful World" which alone is an amazing song. Although, while I could go on and on about how I thoroughly enjoy K Theory and how they did an amazing job with this track, I am not. We know it is going to be amazing. They posted a story to go along with this track that really took me away. It shows so much more about them than any of their tracks.
In 2014 we stumbled upon a homeless man in his late 50's named "Simply Rick" singing covers on the streets of San Francisco & he caught our ear, we gave him all the money in our wallets & our number in case he ever wanted to work in the studio. A few weeks later we ran into him again & he still had the cardboard sign with our number on it, and he asked if we could help him out with getting a microphone and powered speaker so he could perform in the bart station, we helped him out under the pretenses that he wouldn't sell the gear. A few weeks later we saw him again, and he let us know he was ready to get into the studio and that the gift of the gear had empowered him to get off the street, as he was living underneath a bridge at the time we had met and he was able to get a hotel room nightly off his street singing now.
We decided to work on a cover of "Wonderful World" with Rick and invited him over to our house for Christmas dinner with our family & recorded the track that night. After we produced it, we made a CD & album art for him and brought it to him one day when he was singing in the bart, he cried and thanked us for helping him get back on his feet and pursue his career as a recording artist. Since then, we've been working on an EP with Rick & plan to release it in 2016 so he can sell copies on the street and hopefully obtain some gigs in San Francisco!
Sign me up to buy a track because his voice is fantastic. If you guys produce it, you're going to get a winner. This track is the first of 25 free tracks in 25 days for Christmas. Check it out now and download it. Look out for Simply Rick's EP.
[soundcloud url="https://api.soundcloud.com/tracks/235625402″ params="color=ff5500&auto_play=false&hide_related=false&show_comments=true&show_user=true&show_reposts=false" width="100%" height="166″ iframe="true" /]
Leave a Reply