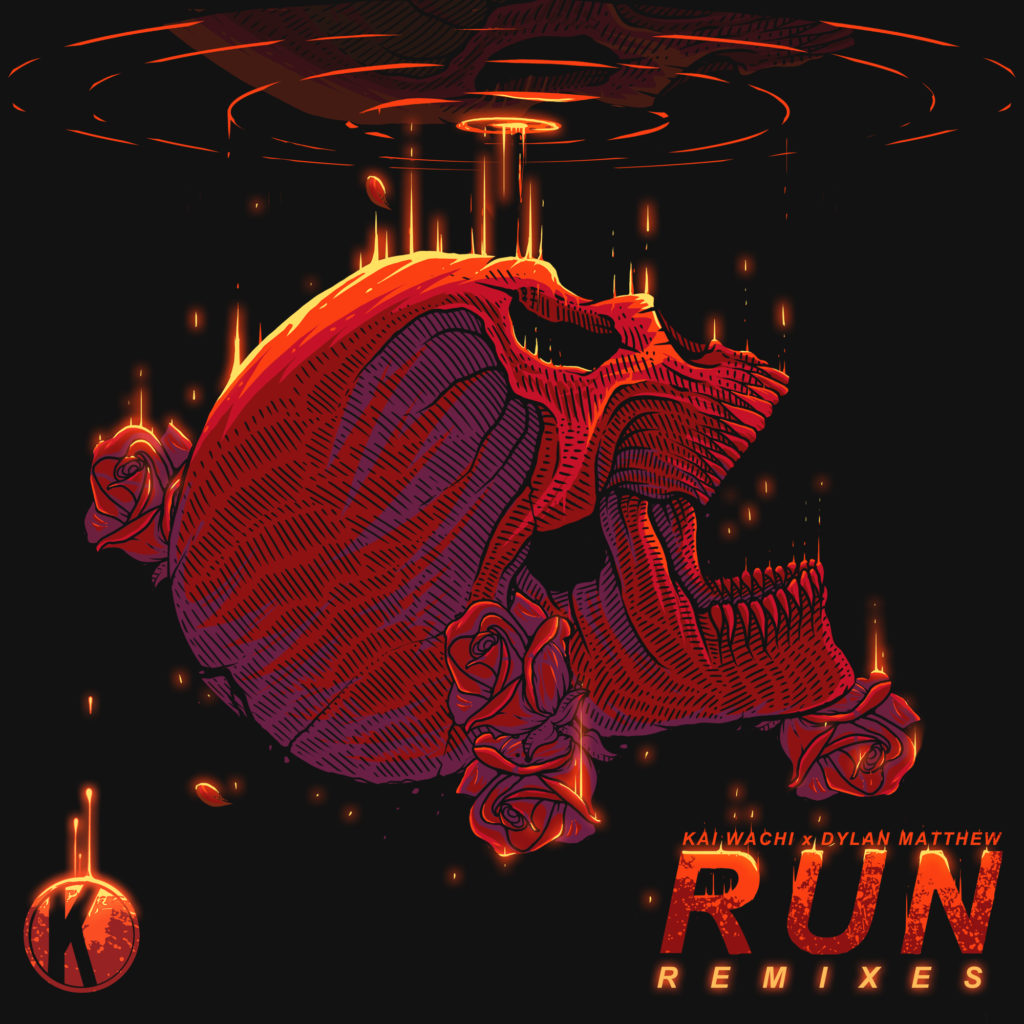 Kai Wachi and Dylan Matthew's emotionally-driven single "Run" serves as a testament to Kai Wachi's dexterity as a producer and Dylan Matthew's songwriting prowess.  As the momentum behind the track shows no signs of slowing down this year, Kai Wachi and Dylan Matthew have recruited seven diverse producers to lend their remix skills to the powerful single including yetep, UBUR, Hairitage, Ruvlo, Bebi, GLD, and Danny Olson.
Each of the seven remixes offers a distinctive take on the original while expanding on the organic qualities from Kai Wachi and Dylan Matthew. The remix pack opens with blossoming melodic bass producer, yetep, who was recruited to lend his production prowess to 'Run'. Honing in on the emotional elements of the original, yetep weaves his keen aptitude for melodic bass into the track. Following that, rising talent UBUR transforms the track into a sinister heavy bass offering. Aggressive synths echo throughout the track, building into a hard-hitting bassline. The third remix is from the burgeoning bass producer, Hairitage who adds his highly-coveted style to the track with a subtle yet enveloping bassline that adds another level of depth to the track.
The fourth remix comes from the genre-blending producer Bebi, adding an unmatched cinematic bass element to original song. Next up, NYC-based producer Rulvo captures a gritty dubstep element that illuminates the track in a unique light. Known for his hard-hitting experimental bass, Rulvo's remix is a diverse addition to the pack. The sixth rendition comes from genre-pushing duo GLD. Adding a set of glitchy instrumentals that fuse elements of rock and electronic music, their version of 'Run' demands the listener's attention from start to finish. Last but certainly not least, the final remix from Danny Olson delivers an awe-inspiring atmosphere. Opening with a breathtaking piano melody, the remix hones in on the emotional nature of the track.
Enjoy all of the remixes below.
Leave a Reply