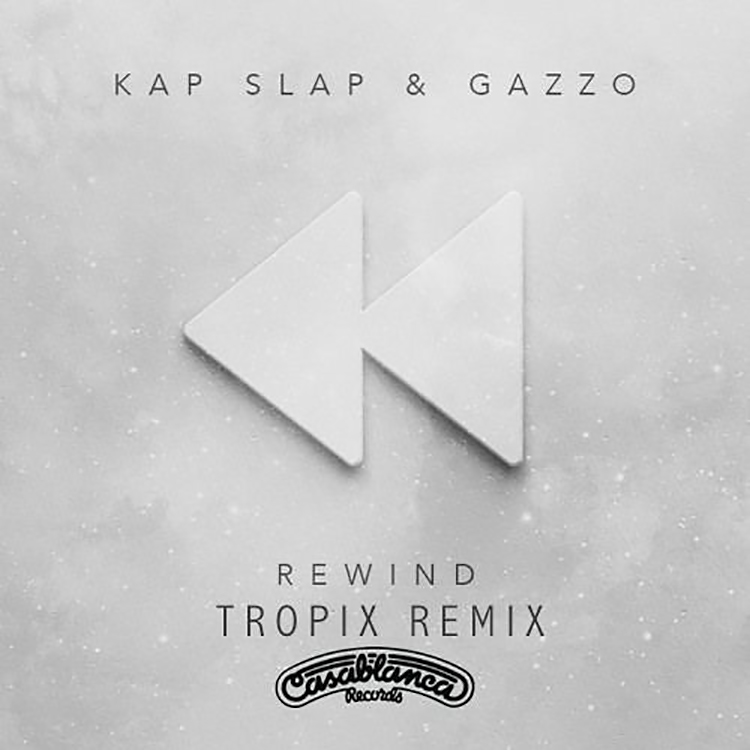 "Rewind" incites images and thoughts into your mind from the beginning, but probably not musical ones. Maybe rewinding a song to your favorite part and listening to it again, or singing at the top of your lungs. In this case, the sound of rewinding an old cassette or VCR comes to my mind, but let me tell you why.
The vocals and the melodies in this track are a higher frequency and they change often enough that it almost sounds like it's going backwards. Though I'm not sure if it's intentional, I like the effect it has on the track and makes it very ethereal. Listen to the track one time through with this in mind and tell me you don't hear it. The breaks in sound give that feeling as if it is going backwards instead.
Tropix has given us another remix of which to be proud. This time remixing Kap Slap and Gazzo's track "Rewind". Check it out below and let us know what you think!
[soundcloud url="https://api.soundcloud.com/tracks/245598665″ params="auto_play=false&hide_related=false&show_comments=true&show_user=true&show_reposts=false&visual=true" width="100%" height="150″ iframe="true" /]
Leave a Reply