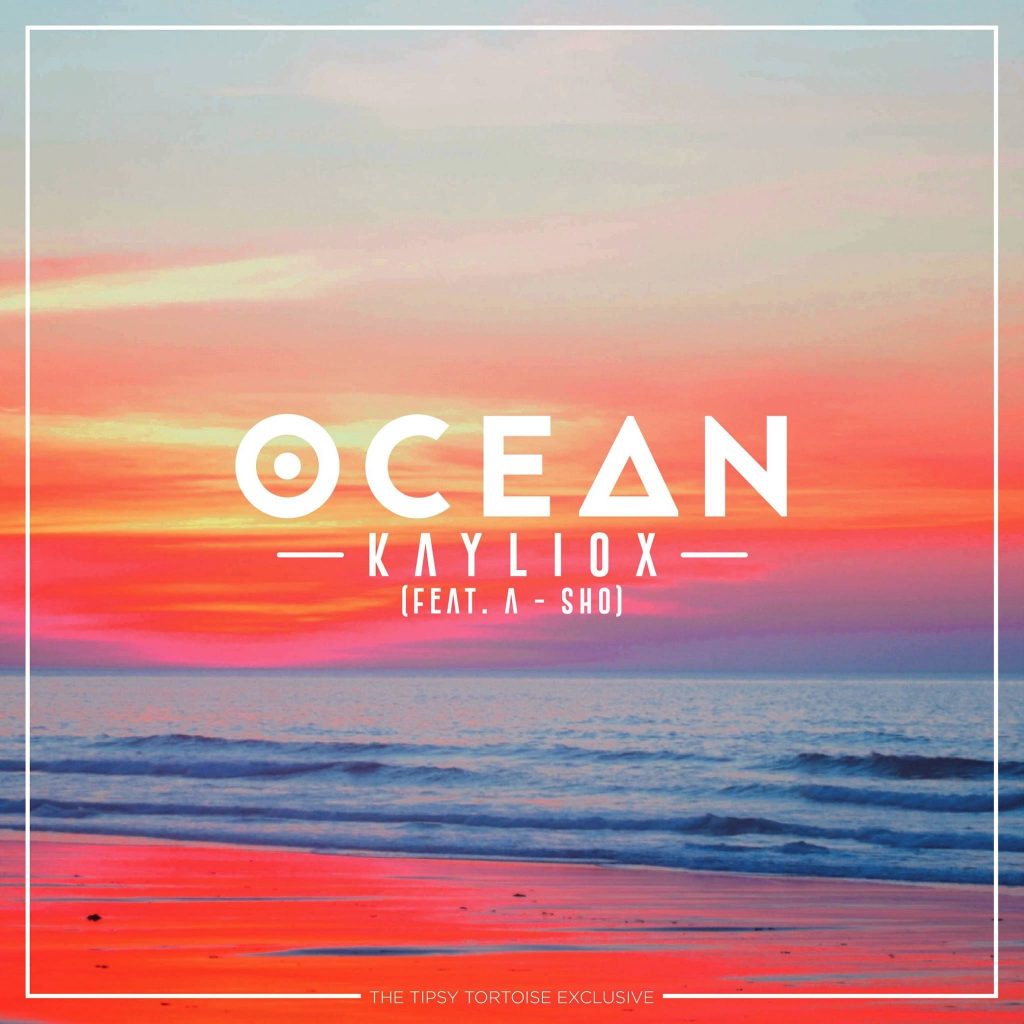 Those striking future house sounds are slowly taking over the electronic world. Future house, DJ/Producer from Quebec has been up and coming, and remained consistent in feeding our ears with the lovely, new sounds of future house. Already giving us beautiful tracks such as Nova, Alpha 2.0, Glass, and Charge, Kayliox releases yet another future house track that we can all vibe to this summer.
Kayliox teams up with Vocalist/Musician, A-SHO on Tipsy Records in the track, Ocean. While Kayliox handles the sounds of the futuristic, melodic beats, A-SHO takes good care of the vocals. Together they created a track that is ideal for those hot summer nights, you spend with the people you love to vibe with most.
A-SHO not only kills it on the vocals, but listening closely to the lyrics that become surrounded by the beautiful sounds, brings you to the happiest of places. We are happy that these two extremely talented musicians had the opportunity to work together in creating a track with sounds of pure bliss.
If you're looking into checking out this up and coming genre along with these up and coming artists, I highly recommend playing this track on one of these summer nights to feel the vibes for yourself.
This track is now available to listen on Soundcloud, and lucky for us, also available for LIMITED free download.
You definitely do not want to miss out.
[soundcloud url="https://api.soundcloud.com/tracks/266766224″ params="color=ff5500&auto_play=false&hide_related=false&show_comments=true&show_user=true&show_reposts=false" width="100%" height="166″ iframe="true" /]
Leave a Reply