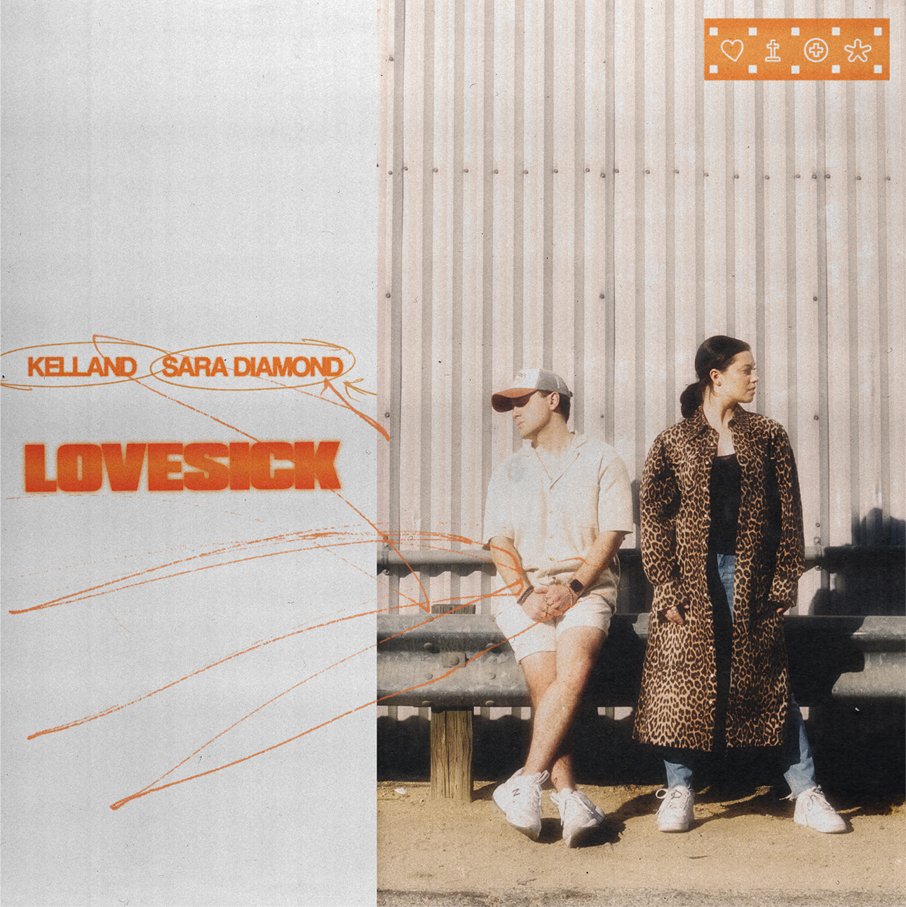 Vancouver-based artist Kelland returns with "LOVESICK" with fellow Canadian and singer/songwriter Sara Diamond via Physical Presents.
The tune kicks off with a filtered beat setting the atmospheric ambiance for the remainder of the two-and-a-half minute song. RThe four-on-the-floor track also distinctly features a unique vocal performance that glides and flows throughout its entirety. The head-over-heels feeling one gets when falling in love is perfectly encapsulated, courtesy of Diamond's emotionally-charged lyricism and the great beat.
Kelland told us "Sara Diamond was the only artist off the project in which the song wasn't made live together in person as we were living in separate countries during a pandemic. We finally got to meet and finish our song together in Los Angeles once restrictions were lifted which felt like a full circle moment. She is one of the most talented writers and vocalists I've had the pleasure of working with. Our track 'LOVESICK' is a very fun and vibey song that blends indie dance and pop. The track releases at the perfect time as weather starts to warm up, festivals & shows open up, and friends can dance together again. The song actually started as a basic demo that I was fortunate enough to write with a friend that I met when I was only 12 years old, giving it lots of sentimental value to me. I'm super excited to share this song and get closer to the whole project being released!"
Check it below.
Leave a Reply