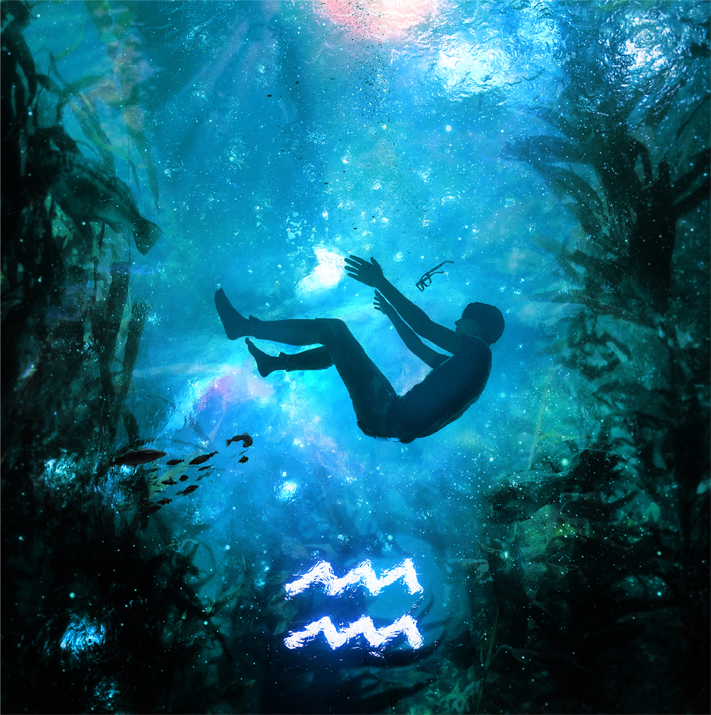 Kharfi kicks off the new year with his debut LP album, "Aquarium."
The electronic music producer has forged a unique lane between genre by, entwining an undertow of trance with the abite of house. The album is filled with hypnotic basslines and euphoric breakdowns, as Kharfi immerses listeners in a sonic venture of unique ambience and rousing cadence. Flowing mellifluously from start to finish, the LP is a tantalizing look at the italian-Moroccan's commendable craft.
Kharfi told us that "In a world where those who make electronic music work mainly on singles, I wanted to release a real album to give a very precise imprint of my musical direction. The album is called AQUARIUM because it can be seen in my world, in my musical and personal abyss, there is also a close connection with astrology, in fact there is the aquarium logo, the album will be released on the 21st day of January, first day of the aquarium. From "The Bubble" the intro, you can immerse yourself in my musical dimension, the title track of the album is called AQUARIUM and it is an authentic journey into my most intimate musical world, TANGIER resumes my Arab origins with very oriental and experimental sounds, "Hold Back My Heart" and "Already Know" are the most radio tracks of the project."
Enjoy the LP below.
Leave a Reply