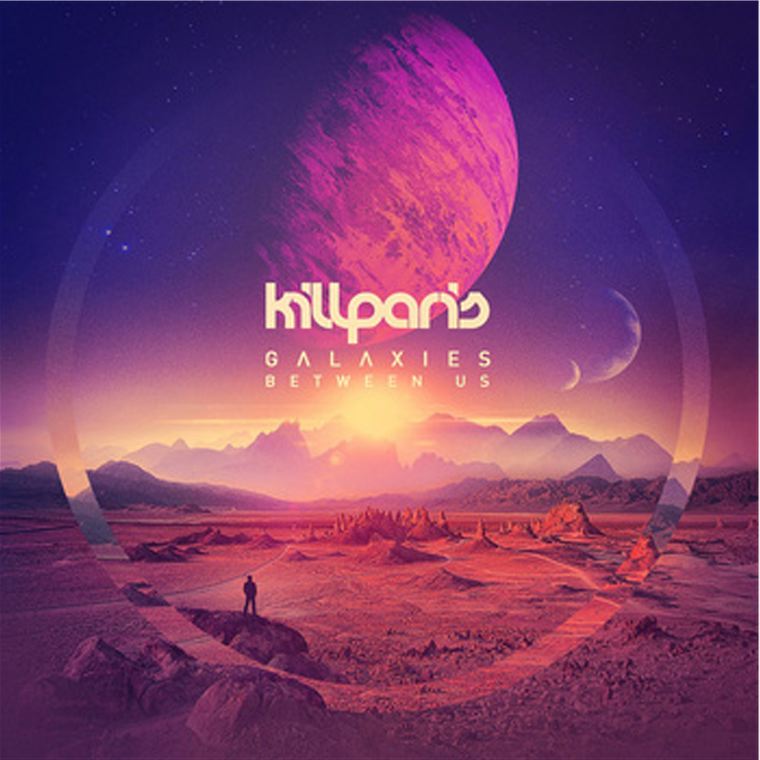 Kill Paris is well known for bringing funk to EDM, whether his music takes a love song style or falls closer to electro at a glitch hop tempo. Galaxies Between Us progresses this style with glitch, funk and disco influences, but isn't a massive change from what we've heard before – the album's style is what the man himself calls Future Funk. It's quite accurate, but Space Funk would also do it justice.
This isn't an album with banger after banger or a few strong songs with fillers in between; it is an overall experience that requires a full listen to do it justice. It requires an open mind to be fully appreciated, even though there aren't any polarizing or risky songs on the LP. It's different to the majority of what we hear in the scene nowadays and doesn't have any hard or bass-ridden songs, which is what Kill Paris intended. Instead it's very creative and serves as the juxtaposition to the EDM industry that is so rare nowadays – the only other recent album that managed to do this was Porter Robinson's Worlds, but not in the laid-back way that Kill Paris has chosen and succeeded at. It is a very short album, but that's a good thing as it would get boring otherwise – not because the music is bad, but because the vast majority of EDM fans are so accustomed to every second of every song being interesting or breaking your headphones with bass that it's hard to take a step back and appreciate an album like this for what it is.
It's a landmark in Kill Paris' career as it's his first personal full-length effort, as well as the first that his free music label Sexy Electric has released. Of course, this means that the entire album is free, but that won't be the main reason that you'll be downloading it after you give it a listen. You can listen to it on his Soundcloud below and download it here.
[soundcloud url="https://api.soundcloud.com/playlists/98306345″ params="auto_play=false&hide_related=false&show_comments=true&show_user=true&show_reposts=false&visual=true" width="100%" height="450″ iframe="true" /]
Leave a Reply