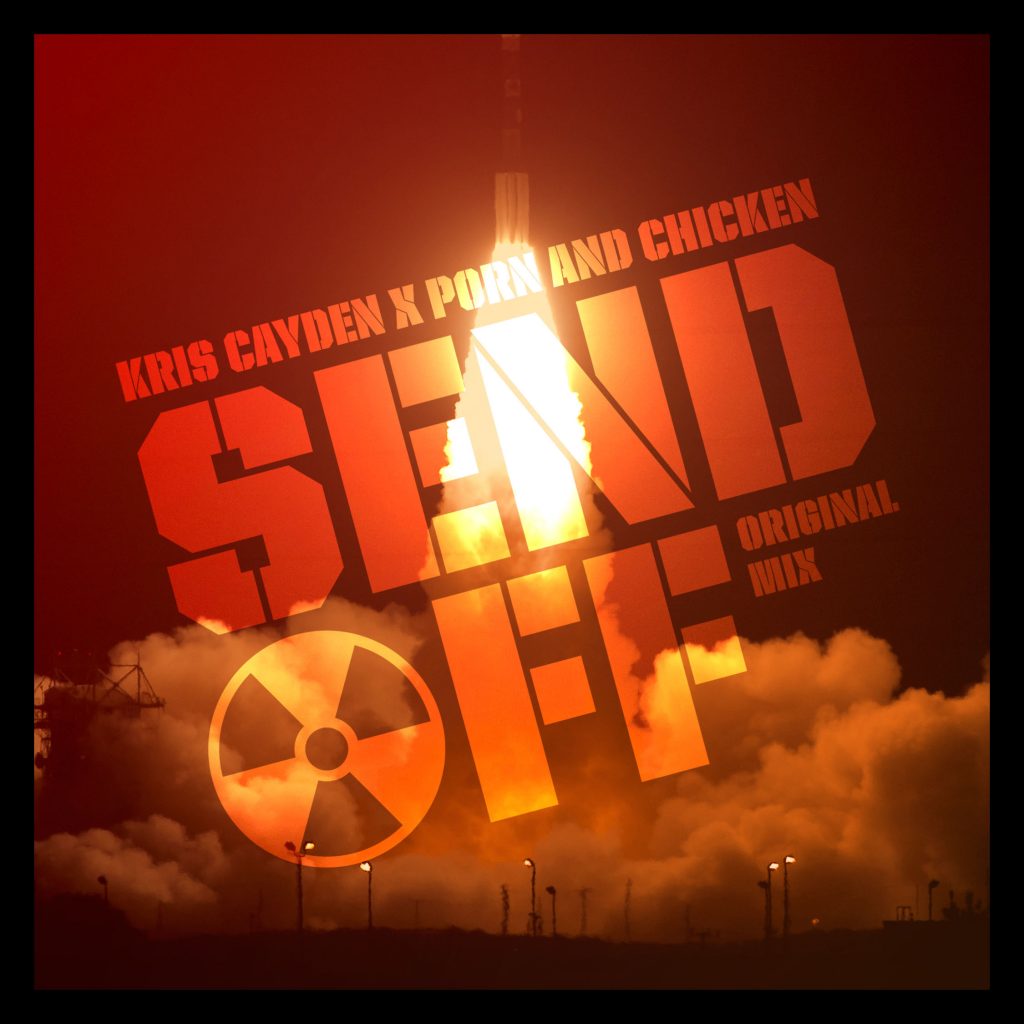 When Kris Cayden was playing at one of Porn and Chicken's parties earlier this year, the crew bonded instantly.  Soon after the show, they decided to hit the studio, and "Send Off" was born.
Starting out with a chill trap intro featuring vocals from Porn and Chicken's frontman, Dom Brown, it's impossible to be prepared for what "Send Off" has to offer. Melting into an eerie build up, you know something crazy is about to go down. What ensues is hard to do justice in words, but I'll give it a shot. "Send Off" has one of the heaviest drops I've ever heard. Kris Cayden's signature production shines through and will make you want to headbang from your work desk.
As the song reaches it's second build up, you may think you are ready, but you most certainly are not.  A hard-hitting double time drop smacks you from out of nowhere.  Even as it goes back to a normal beat, the drop still holds your attention up until the very end.
[soundcloud url="https://api.soundcloud.com/tracks/355314209″ params="color=#ff5500&auto_play=false&hide_related=false&show_comments=true&show_user=true&show_reposts=false&show_teaser=true&visual=true" width="100%" height="300″ iframe="true" /]
–
Kris Cayden made his mark in the dubstep community in 2015 when he placed second in Datsik's "Katana" remix contest.  He also placed second in KJ Sawka and Ill Gate's "Unsung Heroes" remix competition at the end of 2015.  Since then he has played at festivals such as Electric Adventure and Shambhala.  Follow Kris Cayden on SoundCloud.
Porn and Chicken made a name for themselves with their infamous Monday night parties in Chicago.  Named one of Chicago's best dance parties by Red Eye, the trio eventually decided to start producing their own music and developed their own signature bass heavy style.  Follow Porn and Chicken on SoundCloud, Twitter, Instagram, and like them on Facebook.
Leave a Reply