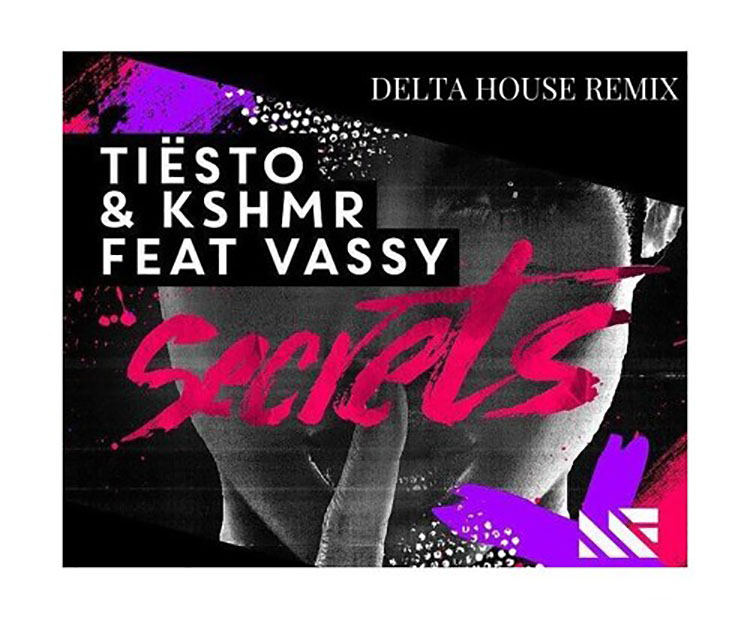 I have an addiction to Melbourne bounce and Delta House continues to satisfy my need for this incredible music. This time they take the track Secrets from KSHMR and Tiesto that has been getting quite the buzz and they put their own unique spin on it by getting everyone up and bouncing. The melodies that define the original still have their place, but underneath you can feel the bass that makes Melbourne bounce so damn fun to listen to.
I'm sitting here having to rewrite every few sentences because I can't sit still. Thanks guys.
But really, listen to the track below and you'll hear what I mean. The vocals are outstanding and remind me of another era when vocals weren't so 'pop' and instead were raw, emotional, and mesmerizing. This track gives that hypnotic feeling as the melody and the bounce combine with the vocals to make you want to reveal all of your secrets…
No you cannot have my bank information! Thanks Delta House for the awesome remix and make sure you download it for FREE now!
[soundcloud url="https://api.soundcloud.com/tracks/205974321″ params="auto_play=false&hide_related=false&show_comments=true&show_user=true&show_reposts=false&visual=true" width="100%" height="250″ iframe="true" /]
Leave a Reply