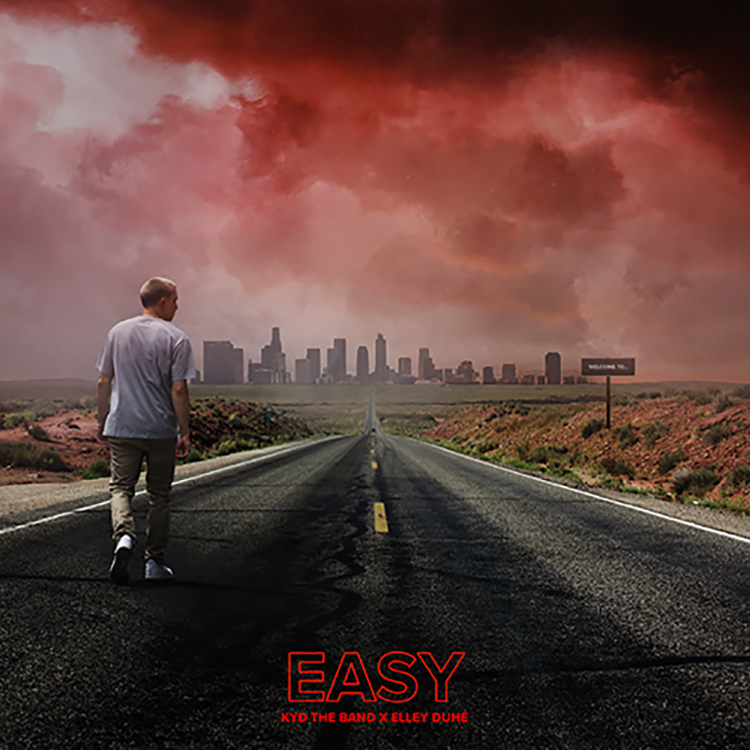 Since his "Human" release, US artist Kyd The Band has managed to crawl into our hearts with his warm vocals and pop infused lyrics. Pivoting ever so slightly, his newest collaborative single with Elley Duhé, "Easy" continues to build on his growing success.
This is a catchy pop record that allows Kyd The Band's songwriting skills to shine. He uses soft vocals alongside Elley Duhé's to float over an almost hip-hop downtempo instrumental that allows the song's emotion to come in waves.
Explaining their new single, Kyd the Band says: "Easy' is the reminder I wanted to give myself, and continually give myself, to not lose myself in chasing after everything I'm chasing. I feel like I've already had to make a lot of sacrifices in my life up to this point, and I'm still a long way from where I want to be.
If the day ever comes where I feel like I've arrived, I wonder if I'll be able to look back and say, "Yeah, that was totally worth it." But there's equally this part of me that wants to make something great of my life, and in order to do that, you can't ever stop and you have to know it comes with costs. And that's just part of the game." 
Connect with all things Kyd The Band now.
Leave a Reply