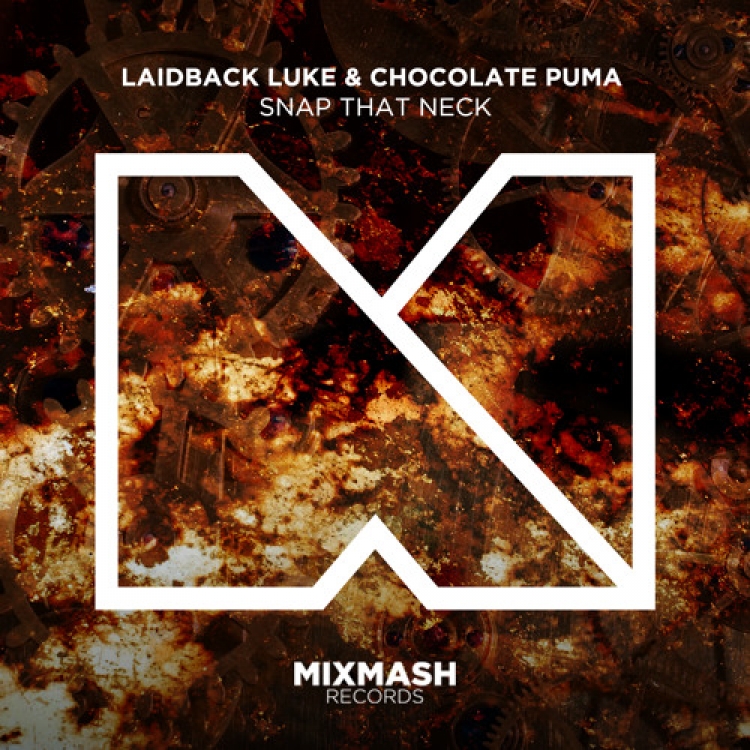 The very first thing I have to say about this release is simply: finally! After three months of unnerving and endless waiting, this ultimate banger from the two legendary dutch acts finally gain the official released date on July 20.
Premiered by Laidback Luke during the live celebration of the 100th episode of his very own show 'Mixmash Radio', that tune immediately attracted the attention of many thanks to its possible "founder" role of the new trend of the future month's, trend already under the lens of big names like Sander Van Doorn (with his latest Oh amazing Bass).
Since the first listen you will clearly understand that we are no more in Future House's territories, for those music champions, this is already water under the bridge, here they are moving forward and trying to incorporate a bit more of underground soul. I don't dare to say that it's any kind of 'Future Techno' but, in my opinion, 'Snap The Neck' has really something that goes in that direction, after all, we have tons of examples where improbable genres and elements come in contacts creating wonders.
Leave a Reply