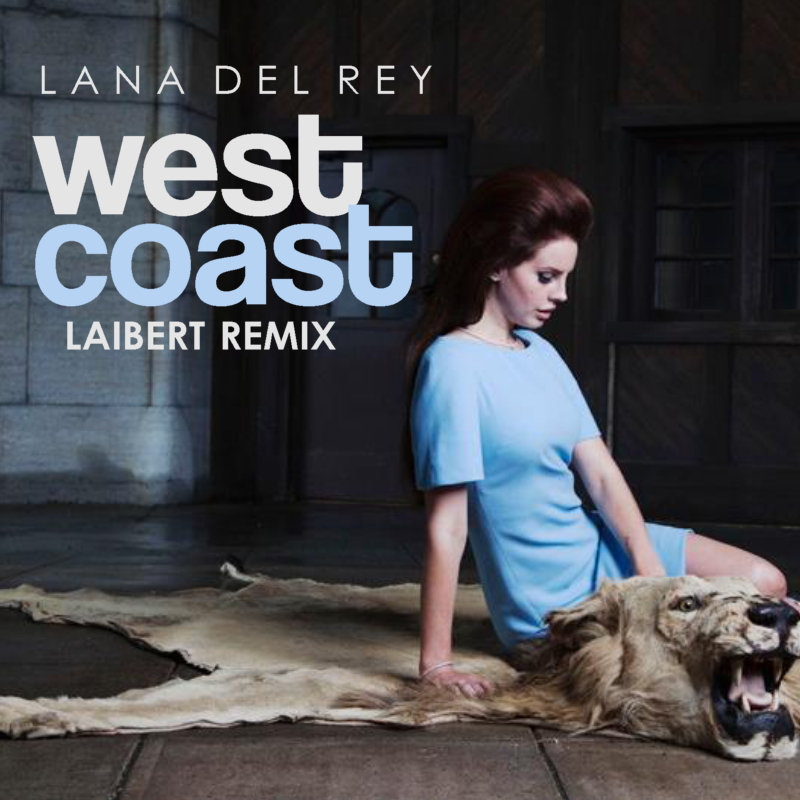 Lana, Lana, Lana… I'm guessing she likes it down on the West Coast? Out of nowhere earlier this month, the music queen of the Internet dropped her lead single 'West Coast' off her upcoming album Ultraviolence. The track immediately skyrocketed to the #2 spot on iTunes, an incredible feat for the artist who just sold out several dates on her heavily in-demand upcoming tour. The viral bubble seems like it is about to burst for this talented artist, following heavy radio play of the Cedric Gervais remixes of her singles 'Summertime Sadness' and 'Young and Beautiful', both of which also saw several remixes from DJ's such as Kaskade at Ultra Music Festival last month.
For this single, a producer called Laibert has already put a house spin on the track. This remix manages to keep the mellow, sexy vibe of the song while making it uplifting enough for the dance floors. How house is it? It's not hard-hitting and nowhere close to the rowdy electro bangers out there right now, but it isn't quite as soft and relaxed as the deep house tracks we know today. It falls somewhere in the middle, and that's just right.
Interestingly enough, Lana Del Rey remixes receive a lot of flack from original and die-hard fans of the singer. These fans take to social media to express their concerns with various artists remixing Lana's songs for radio play. They prefer listening to the original versions of her songs, and they believe that is the way they were intended to be played. While the original versions of her songs are spectacular phenomenal, dare we say that the Laibert remix takes us into a state of euphoria? Give this remix a listen and tell us what you think!
Leave a Reply