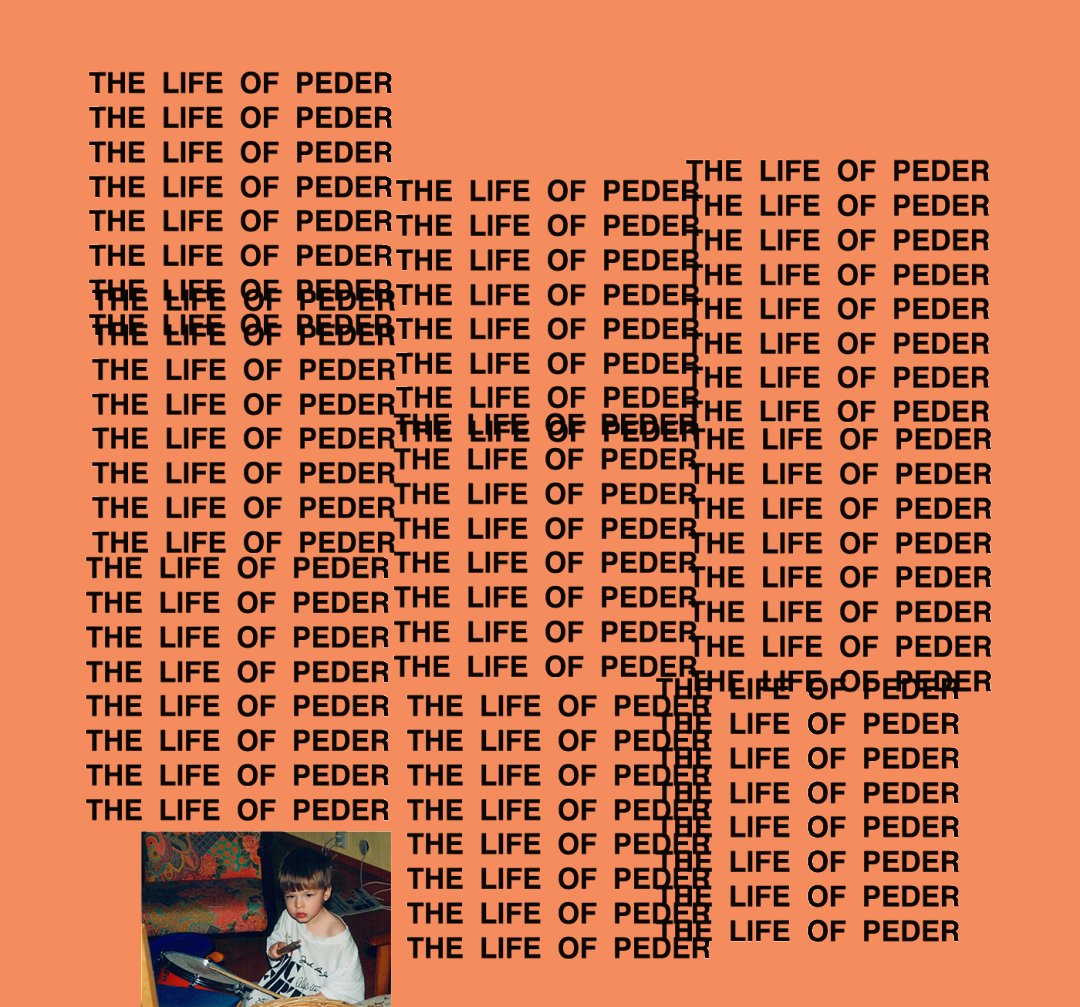 Lido is back at it with some beautiful new music to amuse his fans with. This latest track is taking apart The Life of Pablo. Life of Peder (Part One) takes several of the tracks from Kanye West's latest album and puts the Lido twist on them.
The 8 minute mash-up goes through the majority of TLOP and has Lido adding his own special mix of hip-hop, "Lido chimes", soul, and instrumentals. The new beats that Lido makes make this mix easy listening for any of his fans. He reworks lyrics to be different speeds, styles, or by the female vocals that are so often part of Lido music.  The diversity of the track, both vocally and instrumentally, makes the track something almost anyone could enjoy.
Yeezy fans can't be mad either, as he does not hurt the creditability of the artists with the mash-up. This rework does nothing but create good music out of the album the G.O.O.D. Music founder created.
Lido offers a free download if you click the link on lifeofpeder.com. Make sure to grab it soon, as Lido loves to spend time releasing music that may go against copyright discrepancies.  He made sure to check with fans to find out nice places to release this kind of music.
Say hypothetically I have something kinda cool that will get taken down immediately… Where should I put it up?

— EVERYTHING (@Lido) March 26, 2016
Also on that website you can listen to the mash-up. It is also below thanks to Lido's social media.
https://www.facebook.com/Lidogotsongs/videos/1005626349510157/
https://t.co/YIGbkttGTThttps://t.co/jBzJWQS1Sf

— EVERYTHING (@Lido) March 29, 2016
https://t.co/YIGbkttGTT pic.twitter.com/O9TDK06KXm

— EVERYTHING (@Lido) March 29, 2016
Leave a Reply