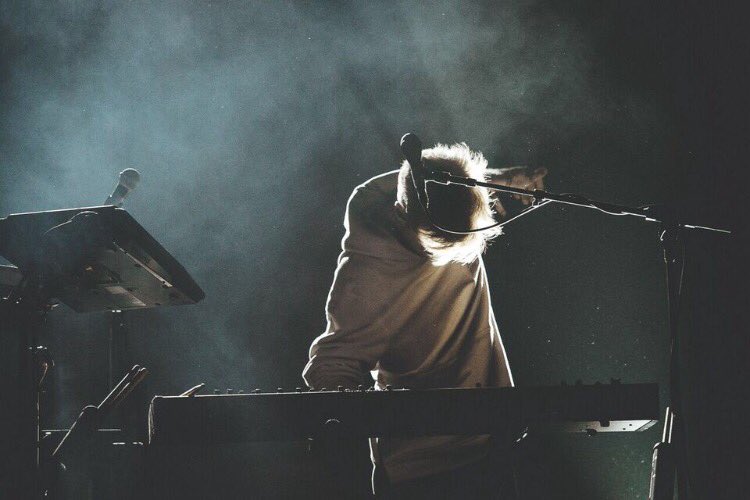 When Lido released Everything, he admitted that it was created out of his emotions.  Lido is able to express himself through music, and Everything was the way that he expressed the sadness that occurs after a break up.
Thank you so much for all the love for 'Everything'. Here is how it happened. pic.twitter.com/GYFQ7ucP4G

— EVERYTHING (@Lido) October 25, 2016
He talks both about what the music is like and what it is like producing such an album.  It gives a real good look into what it is like being an artist and what the process was like to create his debut album.  Check the videos, going track-by-track, below.
Catharsis (intro) pic.twitter.com/vduwY4RwMU

— EVERYTHING (@Lido) October 25, 2016
Murder pic.twitter.com/q7peds1853

— EVERYTHING (@Lido) October 25, 2016
Dye pic.twitter.com/qs8kQ7y1GZ

— EVERYTHING (@Lido) October 25, 2016
So Cold (Interlude) – explained pic.twitter.com/yUZalLmvP2

— EVERYTHING (@Lido) October 26, 2016
Crazy pic.twitter.com/pkXgCS9HcM

— EVERYTHING (@Lido) October 26, 2016
Falling Down (interlude) pic.twitter.com/YkEm79y9OA

— EVERYTHING (@Lido) October 27, 2016
Citibike pic.twitter.com/dkSxbNhPbA

— EVERYTHING (@Lido) October 27, 2016
Only One pic.twitter.com/lN6WhmOCs7

— EVERYTHING (@Lido) October 27, 2016
You Lost Your Keys (take one) pic.twitter.com/tDZbhn8XqL

— EVERYTHING (@Lido) October 28, 2016
Angel pic.twitter.com/BdZK3qAwEY

— EVERYTHING (@Lido) October 28, 2016
Tell Me How To Feel (outro) pic.twitter.com/MwzcYGCgp7

— EVERYTHING (@Lido) October 28, 2016
Leave a Reply