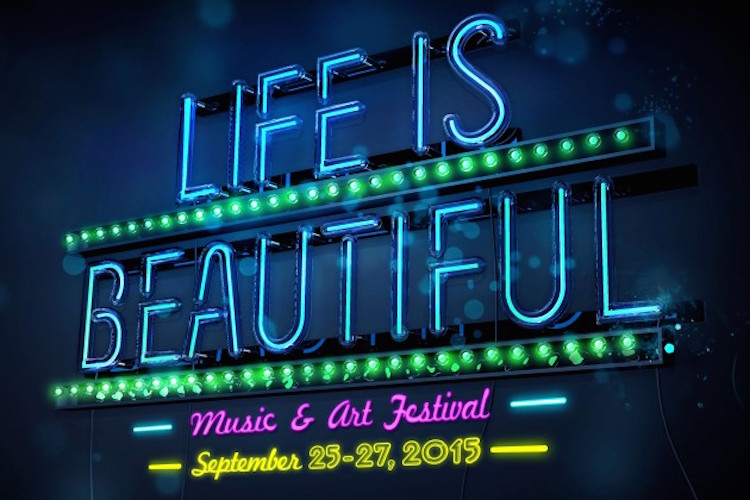 Life Is Beautiful announced today the return of their nationally prestigious 'Learning Series', featuring inspirational speakers from different and diverse backgrounds and career fields gathering together to share their experiences via Q&A sessions, learning panels and live discussions.
The Learning Series is included in the price of your ticket to Life Is Beautiful and includes 3 themed days: "A Force For Good", "Shaping The Future" and "Challenging The Game".
Scheduled appearances include CEO of Zappos, Tony Hsieh; Actress on CW's "The Vampire Diaries," Kat Graham; model and transgender activist, Geena Rocero; director and actor on "Jane The Virgin," Justin Baldoni; television personality and scientist, Bill Nye; Co-Founder of Priceline, Jeff Hoffman; Co-Founder of the Webby Awards, Tiffany Shlain; the real Coach Carter, Ken Carter; professional surfer, Anastasia Ashley; President of Global Grind, Michael Skolnik; American Idol alum, Jackie Tohn; professional surfer and founder of Waves for Water, Jon Rose; Tedx speaker and founder of The Giving Keys, Caitlin Crosby; vegan Triathlete, Rich Roll; Forbes 30 under 30 Director of Marketing for Oprah, Maya Watson; Visioneering Lead at XPRIZE, Jordan Brown; CMO of Hummin, Lane Wood; Winner of the Best Athlete with a Disability ESPY Award, Marlon Shirley; co-founder of The Kitchen Community, Kimbal Musk;champion skier, Kristen Ulmer; Co-Founder and CEO at StyleSeat, Melody McCloskey; Editor at Upworthy.com, Erica Williams Simon; Co-Founder at Turning Green, Erin Schrode; Founder at StemBox, Kina McAllister; professional skateboarder and X Games Winner, Chris Cole; one of Fast Company's most creative people and food designers, Marije Vogelzang; Paralympic athlete, Sam Kavanagh; Def Jam poet, IN-Q; Founder and CEO of Gravity Payments, Dan Price; and many more to be announced soon.
With a star studded lineup for these panels, Life Is Beautiful is once again fusing together music, art and bettering yourself and others through these learning panels. "I could not be more excited and inspired to be a part of the Life is Beautiful Learning Series," said Justin Baldoni. "At my company, Wayfarer Entertainment, we try to find ways to reach the masses without sacrificing entertainment – we call it, 'Choccoli or Chocolate Covered Broccoli.'  I can't think of a better example of a real world application than this festival and the movement that's taking place in the heart of Las Vegas."
With amazing musical acts such as Stevie Wonder, Imagine Dragons, Kendrick Lamar, Snoop Dogg, as well as a new electronic dance music stage curated by Insomniac which includes Major Lazer, Porter Robinson, Kygo, and more; Life Is Beautiful should definitely be on your list of music festivals to hit up in September.
For more information about Life Is Beautiful, including artist lineups, ticket information and more, please visit their website.
Leave a Reply