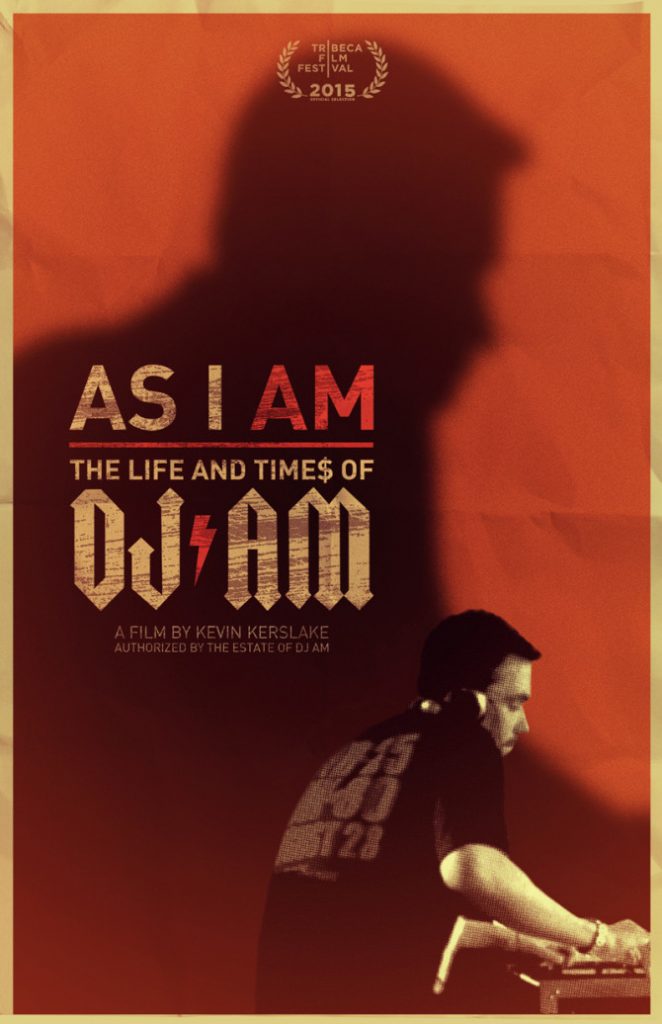 The meteoric rise in the exposure, fame, notoriety, and paychecks of the world's most popular DJs (particularly in the electric dance music community) has inspired countless aspiring DJs – myself included – hoping to turn the craft from a passion into a lifelong career. Sadly, knowledge in the history of DJing is rarely recognized these days, much less saluted. That said, if today's abridged history books won't mention true DJ pioneers like Kool Herc, Grand Wizard Theodore, and Frankie Knuckles, they can at least pay homage to the first commercial "Rock Star" DJ that singlehandedly sent shockwaves through the entire nightlife industry.
Enter As I Am, Kevin Kerslake's bittersweet documentary on the late, great Adam Goldstein (AKA DJ AM); a type of film cocktail that's essentially one part biography, two parts tribute, and one part drug addiction public service announcement. The biography portion is pretty standard fare as far as the presentation is formatted. AM's family story and early upbringing was far from normal – but it's the other two sections that really make the film stand out.
In terms of tributes, the film delivers in spades. Going through the star-studded roster of DJs piling on the love and respect – Diplo, Q-Bert, Paul Oakenfold, Mark Ronson, A-Trak, Steve Aoki, Jazzy Jeff and many others provide quality sound bytes, and you can even check out EDMAssassin's own DJ John Lutchman's birthday tribute mix here – it's painfully clear that the meaningful lasting impact AM had on the game is still felt by many of our favorite DJs today. After all, he was the first "million dollar DJ", setting up the business and music style template that's still duplicated to this day (and that's only scratching the surface on his influence). As I Am puts music front and center, and AM's approach to open format DJing was way ahead of its time. Thoughtful anecdotes and stories round out the club DJ persona with Adam the goofy "Funky White Boy," a rebel of sorts who lived to absorb music, scratch, and mess with the minds of his audience.
The "PSA" aspect of As I Am is important as it helps create the film's balance to both revere and humanize the legend. For every section that pictures him reveling in the high life that comes with celebrity status, a counter scene that explores his inner demon struggles is not too far behind. Scenes from the latter are both powerful and tragic, raising a million "what if" questions [spoiler alert] on what could have been if AM conquered his lifelong battle with drug addiction. For me it was almost like watching the movie Requiem for A Dream; the story, presentation, and overall style of the movie kept me watching, even though from the start I knew it would all end in drug-induced tragedy and heartbreak.
Overall, As I Am is a refreshingly honest documentary that mixes the lighthearted with the raw. It's uplifting but depressing, inspirational but humbling, funny at times but sad at others. The movie's constant jumping between two different extremes almost parallels with the way DJ AM lived his life, and that's what makes his story such a fascinating watch.
Critic Score: 4 Technic 1200 Mk. 2s + 1 Pioneer S9 Mixer
Leave a Reply