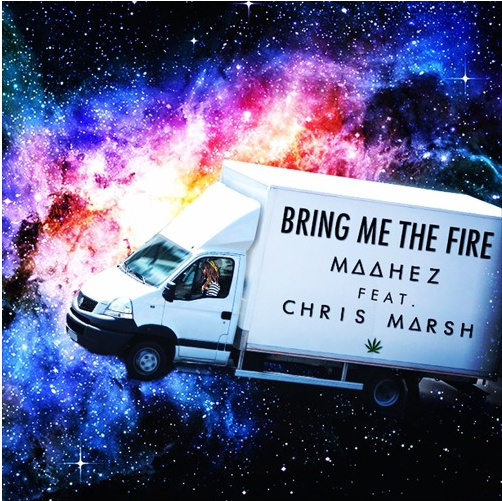 While doing some online crate digging, I stumbled upon the La Clinica Recs Soundcloud page. This is a Miami-based label that wrote the following in its description: "BASS, BASS, BASS, BASS, BASS, BASS…." (it goes on like that for a while, you get the idea). Ladies and gentlemen, I think I found my new home. Today's entry certainly lives up to that description; it's a dynamic gem that's heavy on the low end and wastes no time going from 0 to 100.
To me, part of what makes this song memorable is the range of energy Maahez employs. The intro briefly pays tribute to the mellow reggae sound of old, emphasized by the offbeat synth rhythm and the pro-Rastafarian lyrics by Chris Marsh. Energy gradually rises when the drums and trumpets arrive, introducing the EDM-infused dance hall elements during the build. Finally, we get a mix of hard reggaeton and moombahton during the drop; the steady "siren" synth maintains the high energy over the warm, rounder bass. Combined with the swing-less kick drum groove, the drop creates a type of urgency that's very conducive to dancing. Fire indeed.
I'll be adding this to my club sets, and you can check it out for yourself below.  If you are a fan make sure to support the artist on iTunes, Beatport, and Amazon.
[soundcloud url="https://api.soundcloud.com/tracks/260073203″ params="color=ff5500&auto_play=false&hide_related=false&show_comments=true&show_user=true&show_reposts=false" width="100%" height="166″ iframe="true" /]
Leave a Reply