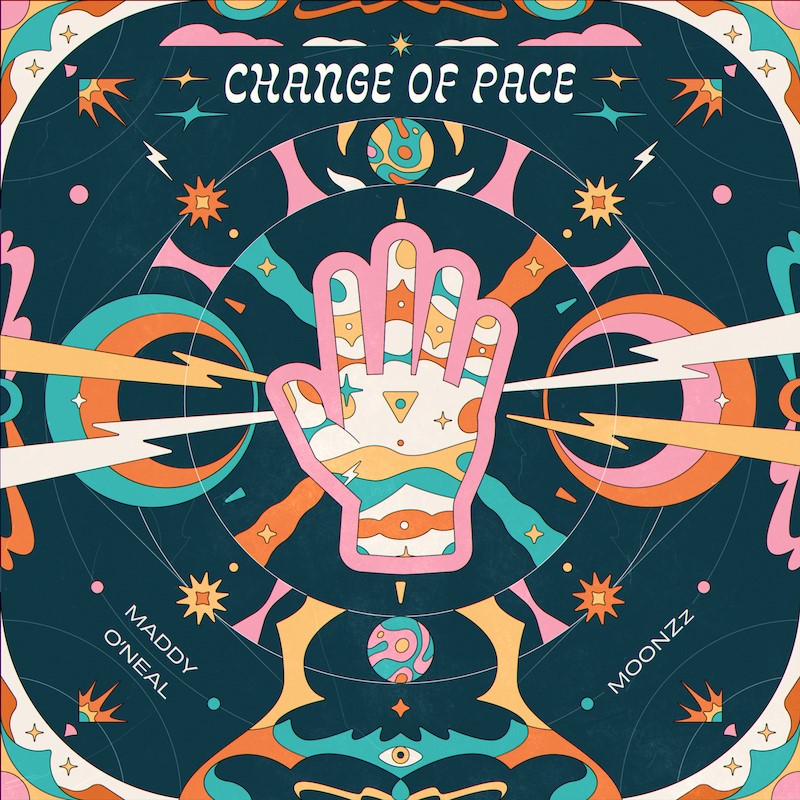 Denver-based bass artist Maddy O' Neal recruits vocalist MOONZz for "Change of Pace."
The song is a bouncy, exuberant song that featured LA-bred vocalist MOONZz (the singer-songwriter project of Molly Williams who featured on Big Gigantic's "Future's All I See," CloZee's "Hold On," DROELOE's "Statues," and SLUMBERJACK and Daktyl's "Crucified") showcasing a unique chemistry between vocals and instrumental. The beat surrounds MOONZz' melodic performance with growing chord progressions, glitchy synths, and a booming, bass-infused beat to bring it all together.
Maddy O' Neal told us "From start to finish it felt like we successfully created this seamless dialogue. The goal of every song is to create these push and pull tension moments that build and release energy as you go, and I feel like we found this flawless balance in those subtleties in 'Change of Pace.'"
MOONZz added "This song felt like a breath of fresh air. Over the past couple years, as a creative, it's felt too easy to lose track of the vision and feel stuck in the comparison game. This song serves as my own reminder to take a breath — to create that change of pace to take care of my mental health — to cultivate that environment I need and crave of relaxation and calm. Working with Maddy was really special."
Check it below.
Leave a Reply