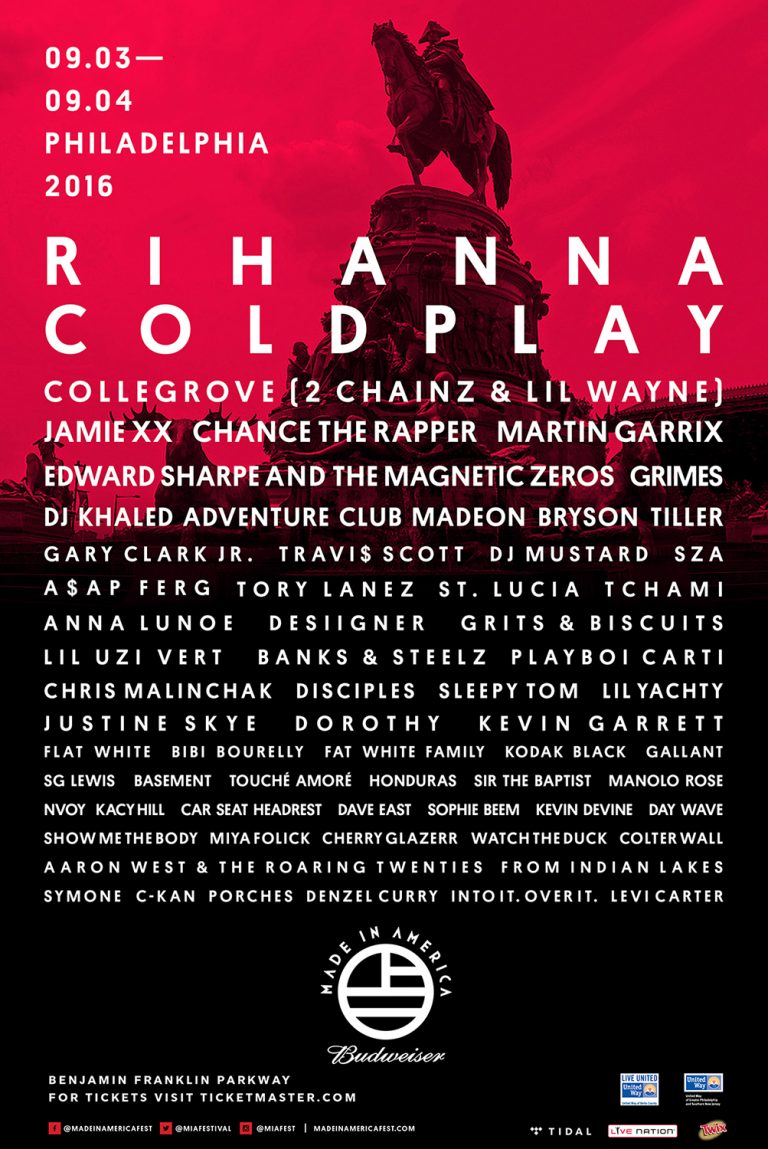 Made In America is an awesome music festival that is being sponsored by Budweiser, Tidal, Twix and Live Nation.   It will be taking place in Philadelphia, on the Benjamin Franklin Parkway, right at the base of the "Rocky Steps", just miles from Town Hall. The festival is taking place Labor Day Weekend, on the 3rd and 4th of September.
This year's festival will be having a presale for TIDAL and VIP fans on June 22nd, this Wednesday at 10AM. On June 27th, General Admission will be available, also at 10AM. The lineup has been officially released.
After attending last year's, I can say that with the mix of rock, R&B, hip-hop, and EDM performances, this festival is definitely going to be just as amazing as last year's.
I will be doing everything possible to get to this festival.  I love diverse festivals and this is definitely such a festival.
[Presumed] Headliners:
All Other Artists:
.@Budweiser #MadeInAmerica 2016 lineup! @TIDALHiFi presale Wed 10AM,general on sale Mon 6/27 https://t.co/w0gfNlWLsN pic.twitter.com/ZYUsp58V2i

— Budweiser MIA Fest (@MIAFestival) June 20, 2016
Leave a Reply