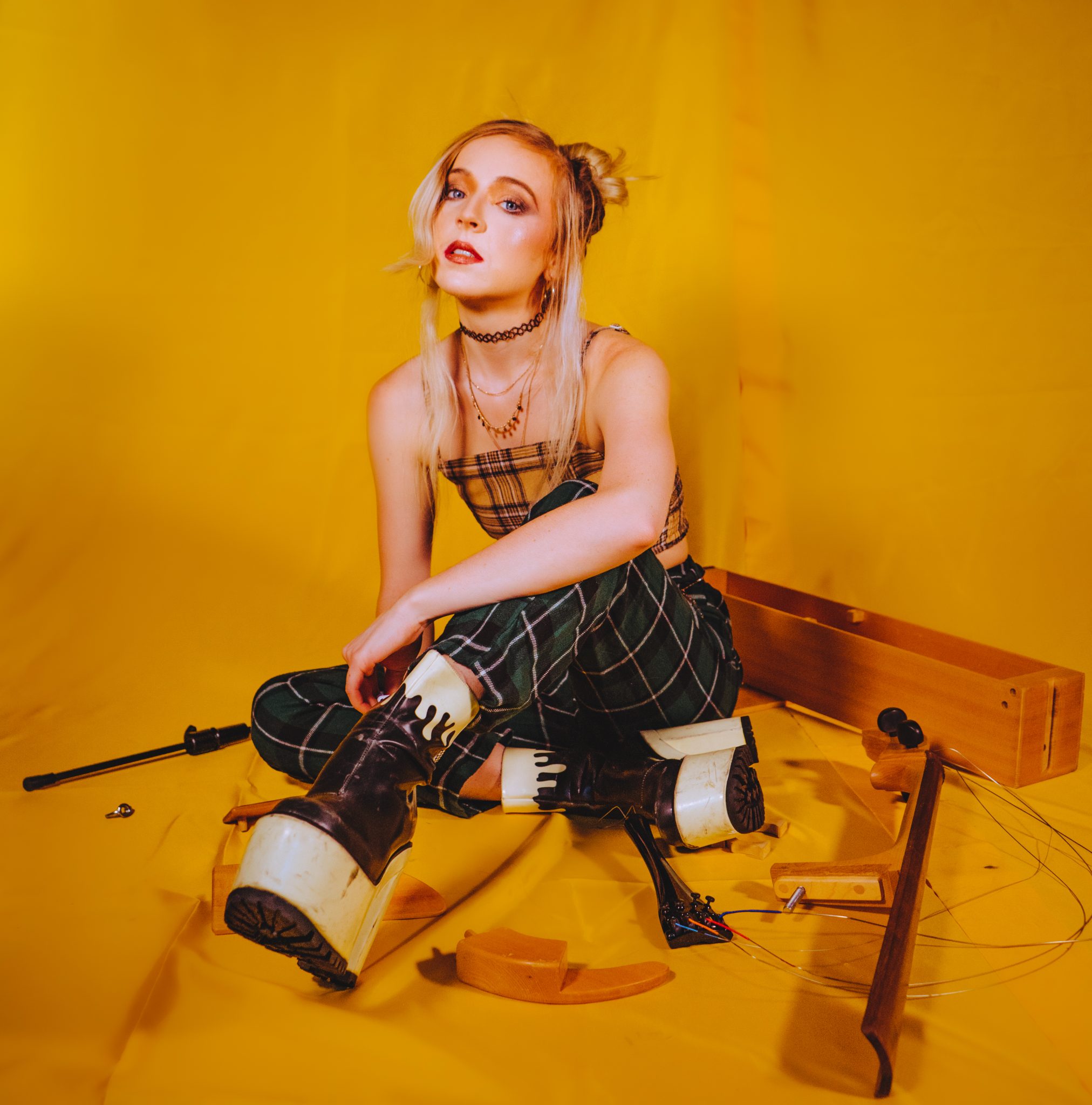 Rising Electronic Alternative Pop artist Maeve Higgins, known by her artist name MaeThePirate, has released her third single of 2021, "Bang Bang B*tch." This latest single follows the release of her previous single, "I Can Play The Cello."

MaeThePirate wrote and produced the new track with mastering assistance from Garrett Edson. The song seems to bebuilt from frustration about large corporations who exploit and take advantage of their lower positioned employees. MaeThePirate told us that she wrote this song after observing that the lowest class works the hardest who are generally treated the most unfairly. She told us thta she hopes that listeners can hear the frustration and bitterness in the lyrics and resonate with the need for socio-economic reformation.
MaeThePirate told us that "I wanted to write a song about what every young adult in this crazy competitive world feels. We're faced with crazy high costs of living, an expectation of years of interning, as well as a gung-ho attitude to pay someone else's paycheck, on top of that, the insurmountable roadblocks we have to overcome to simply be successful; I just really wasn't having it. This song is about being treated like a second-class citizen while simultaneously being expected to hold up the entire economy. I hope that people listen to this and realize they're not alone and give the necessary attention to a systemic problem."
Enjoy it below.
Leave a Reply