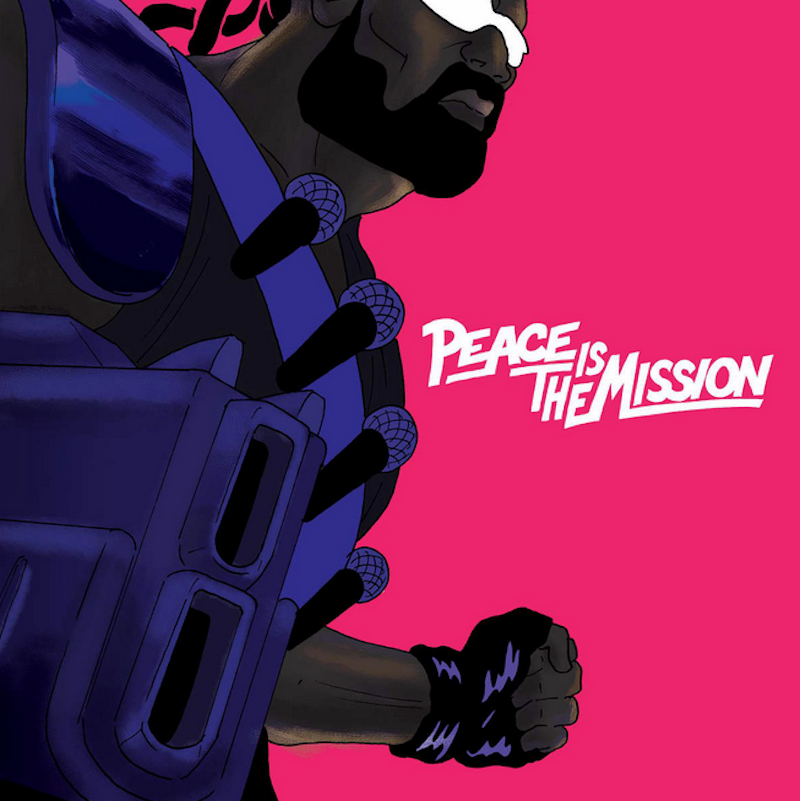 Major Lazer has finally released their third album, Peace Is The Mission, and showcases a new direction from their previous material. Their oldest material was very Dancehall oriented, even making songs that were more Reggae than Dancehall, but with this album they are immersing themselves even further into the EDM scene, with the majority of the songs falling under the Trap or Moombahton genres, even venturing into 128 BPM territory on occasion. This isn't surprising given that one of EDM's most famous artists in Diplo is a key member, and their popularity is reaching into the mainstream much more than it ever has before.
That being said, the sound is still very Major Lazer and keeps the Jamaican roots and Dancehall influences, even if they are a lot more understated than before. Only one song (Roll The Bass) isn't a collaboration with another artist, although the vast majority of the collaborators are American or Jamaican vocalists. This adds to the increasingly mainstream style that Major Lazer are taking, with singers and rappers like Ellie Goulding, Elliphant, Ariana Grande, 2Chainz and Pusha T all featuring on the album.
It's a short affair with only 9 songs, but this is made up for by the fact that every song is good – there are no intros, rests, intermissions or sub-par songs – everything is extremely well produced and mixed. Even if the album does seem short, we already know that they're releasing another album in November: Music Is The Weapon. Given how the titles of these albums fit together it's quite likely that the follow up will be similar to Peace Is The Mission, so you can remain hyped for even more Major Lazer music after you get over this album – and it'll take a while for that! Have a listen on their Soundcloud below and support the album!
[soundcloud url="https://api.soundcloud.com/playlists/112799331″ params="auto_play=false&hide_related=false&show_comments=true&show_user=true&show_reposts=false&visual=true" width="100%" height="450″ iframe="true" /]
Leave a Reply