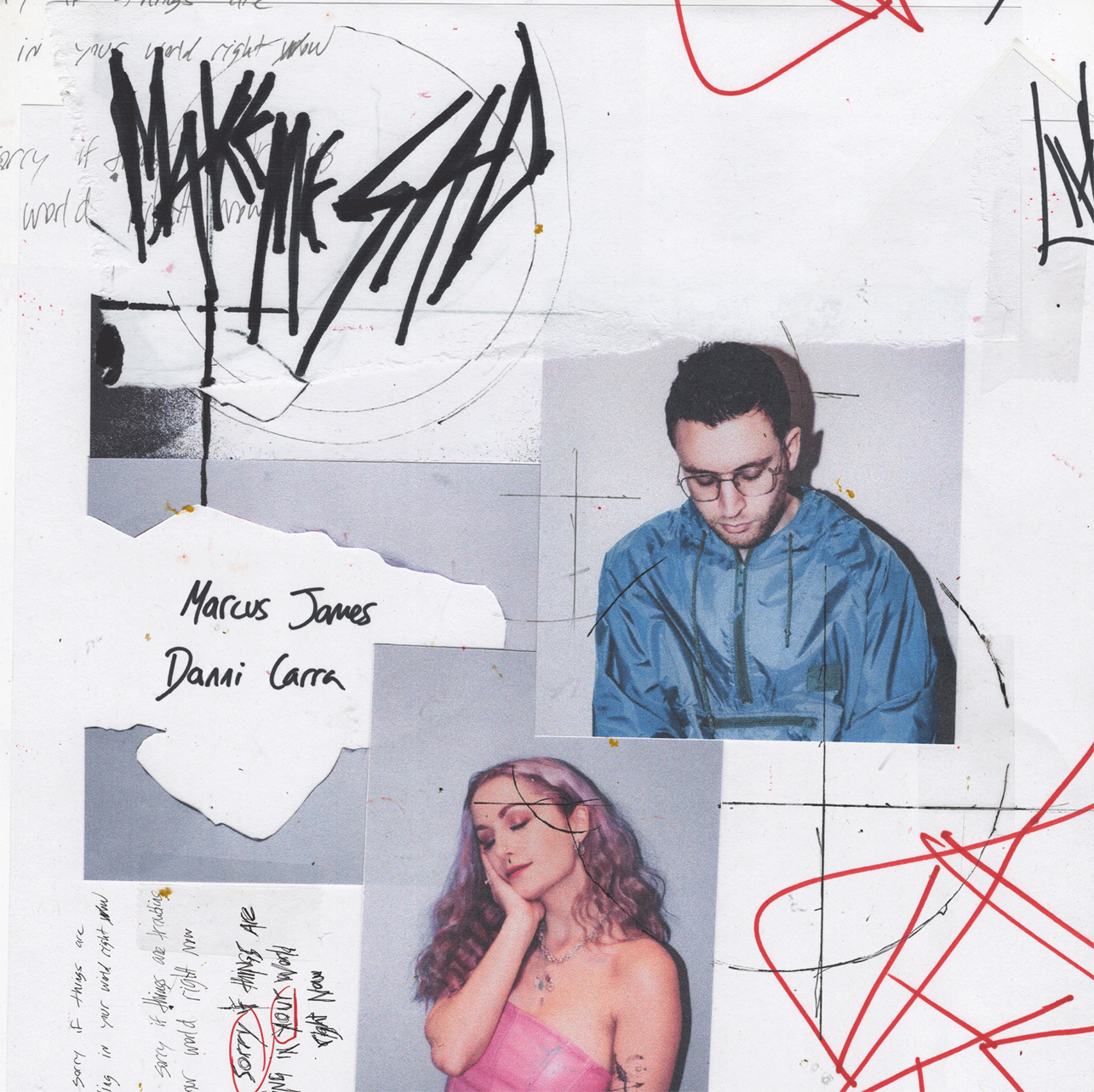 Artists Marcus James and Danni Carra return to the release radar with "Make Me Sad" via Physical Presents.
The track starts with a quick, muffled recording of a call as Carra's vocal enters the space and taking control of the track by commanding the listener's attention. The captivating lyricism and future bass vibes serve as a great accompaniment to create a feel good electronic dance song.
Marcus James told us "I had this demo sitting on my computer called 'makemesad' that I wrote one afternoon a few years back when someone was making me sad… big surprise.  I sent it to Danni and she perfectly captured the mood of the instrumental with her lyrics, and our working title stuck. Working with her came super naturally, we're definitely two birds of a feather. Plainly said, this is a song about having feelings for someone who isn't making you feel too good. We've all had to kiss a few frogs before we find a prince or princess."
Check it below.
Leave a Reply