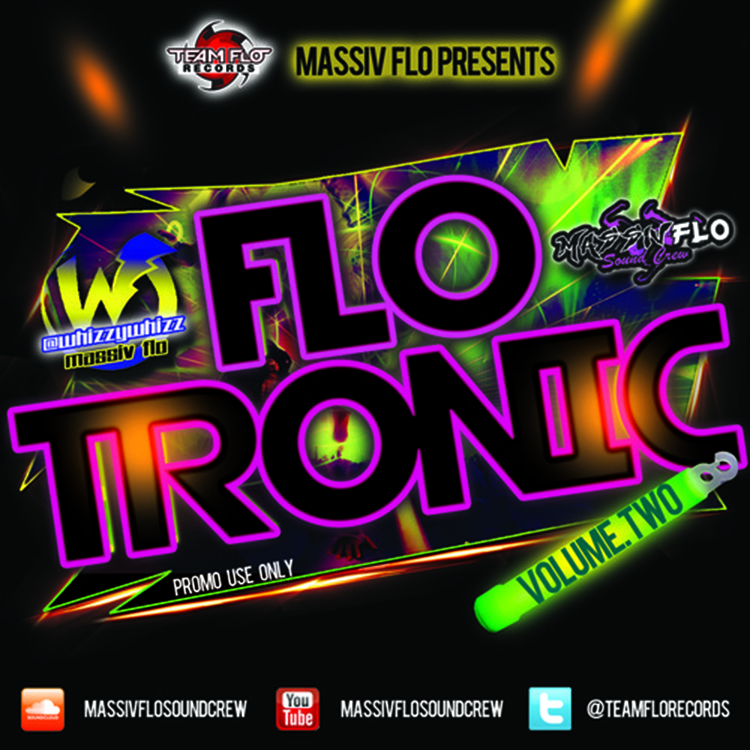 This mix was submitted last night and I am absolutely loving it because it is different than the usual submissions we get. Normally, we get you guys submitting original mixes and remixes which is AWESOME. This mix is by Whizzywhizz from Massiv Flo This is an actual set. Let me provide you with what he had to say so you understand this mix better:
This is a live mix, compiled of some of the top EDM tracks from August 2013-November 2013, also mixed with acapellas of older house tracks for lovers to reminisce and enjoy the new tracks at the same time. There are 42 tracks in all, mixed at a very fast pace so there is no lapse!
Essentially, it has all the major hits from the last few months in one set and it is dirty. Personally, I am a fan of just about all the songs and think a set makes a great pregame / party set good for all occasions. I am actually using this set tonight and excited to play this because I know everyone will be happy with what Massiv Flo has done.
Before you check out this mix, here is a bit about Massiv Flow since you may not know them:
Massiv Flo is a professional sound crew located all across the east coast of the US. Created in 2005, Massiv Flo expanded from doing carribean based remixes more towards Moombahton and Dirty Dutch remixes. Included in this expansion, Massiv Flo has released Flotronic 1 & 2, a 100% EDM mix designed and created the way they would mix tracks at parties.
Now you can check out this mix! Stop what you're doing and listen. Also download it as it is free:
If you want the mix with the tracks split up, click here.
Here is the lovely tracklist provided by Massiv Flow:
01. Wizard – Martin Garrix & Jay Hardway
02. Animals – Martin Garrix
03. Twerk Anthem – Tony Junior
04. Countdown – Hardwell & MAKJ
05. Fifteen (Hardwell Edit) – Blasterjaxx
06. Put Em Up – Mightyfools
07. What's Up Suckaz – TJR
08. Boneless – Chris Lake, Steve Aoki, & Tujamo
09. Dynamite – Quintino & MOTI ft. Taylr Renee
10. LRAD – Knife Party
11. SLVR vs. Calling (Massiv Flo Mashup) – Steve Angello vs. Matisse & Sadko ft. Ryan Tedder
12. Live For The Night (Deniz Koyu & Danny Avila Remix) – Krewella
13. Blueprint vs. I Could Be The One (Massiv Flo Mashup) – Sick Individuals & Dannic vs. Nicky Romero & Avicii
14. Young & Beautiful (Cedric Gervais Remix) – Lana Del Rey
15. Revolution vs. Levels (Massiv Flo Mashup) – R3hab, NERVO & Ummet Ozcan vs. Avicii
16. Treasure (Audien Remix) – Bruno Mars
17. Best Song Ever (Jump Smokers Remix) – One Direction
18. Booyah – Showtek ft. We Are Loud & Sonny Wilson
19. All Night (Cash Cash Remix) – Icona Pop
20. Enjoy The Ride – Krewella
21. Ocarina vs. I Need Your Love (Massiv Flo Mashup) – Dimitri Vegas & Like Mike ft. Wolfpack vs. Ellie Goulding
22. Tell Me Twice – Benny Benassi ft. Rivaz & Heather Bright
23. That Big vs. Seek Bromance (Massiv Flo Mashup – Yves V & Blasterjaxx vs. Tim Berg
24. Puzzle – Blasterjaxx & Quintino
25. Chasing Time – Vicetone ft. Daniel Gidlund
26. Project T vs. Wrecking Ball (Massiv Flo Mashup) – Dimitri Vegas & Like Mike vs. Sander Van Doom ft. Miley Cyrus
27. People Of The Night – AN21 & Max Vangeli vs. Tiesto
28. Payback – Sandro Silva
29. Puna – Sandro Silva
30. Tremble – Vicetone
31. Jump! – Henry Fog, Mike Hawkins & Pablo Oliveros
32. Tsunami – DVBBS & Borgeous
33. Kill The Radio – TV Noise
34. Saturn (GTA Remix) – Kill The Noise, Brillz & Minx
35. Escape – Paris & Simo, 3LAU ft. Bright Lights
36. Motionless – Project 46 ft. Seri
37. Dare You – Hardwell ft. Matthew Koma
38. Strangers – Seven Lions, Myon & Shane 54
39. Take Me – Tiesto ft. Kyler England
40. Lion (Feel The Love) vs. Flashback (Massiv Flo Mashup) – Fedde Le Grand & Michael Calfan vs. Calvin Harris
41. Under Control – Alesso & Calvin Harris, ft. Hurts
42. @teamFLOrecords – Massiv Flo @whizzywhizz
Check out more of Whizzywhizz by hitting up his Facebook, Instagram, and Twitter
Check out more of Massiv Flow by hitting up their Facebook, Twitter, Soundcloud, and YouTube.
Leave a Reply