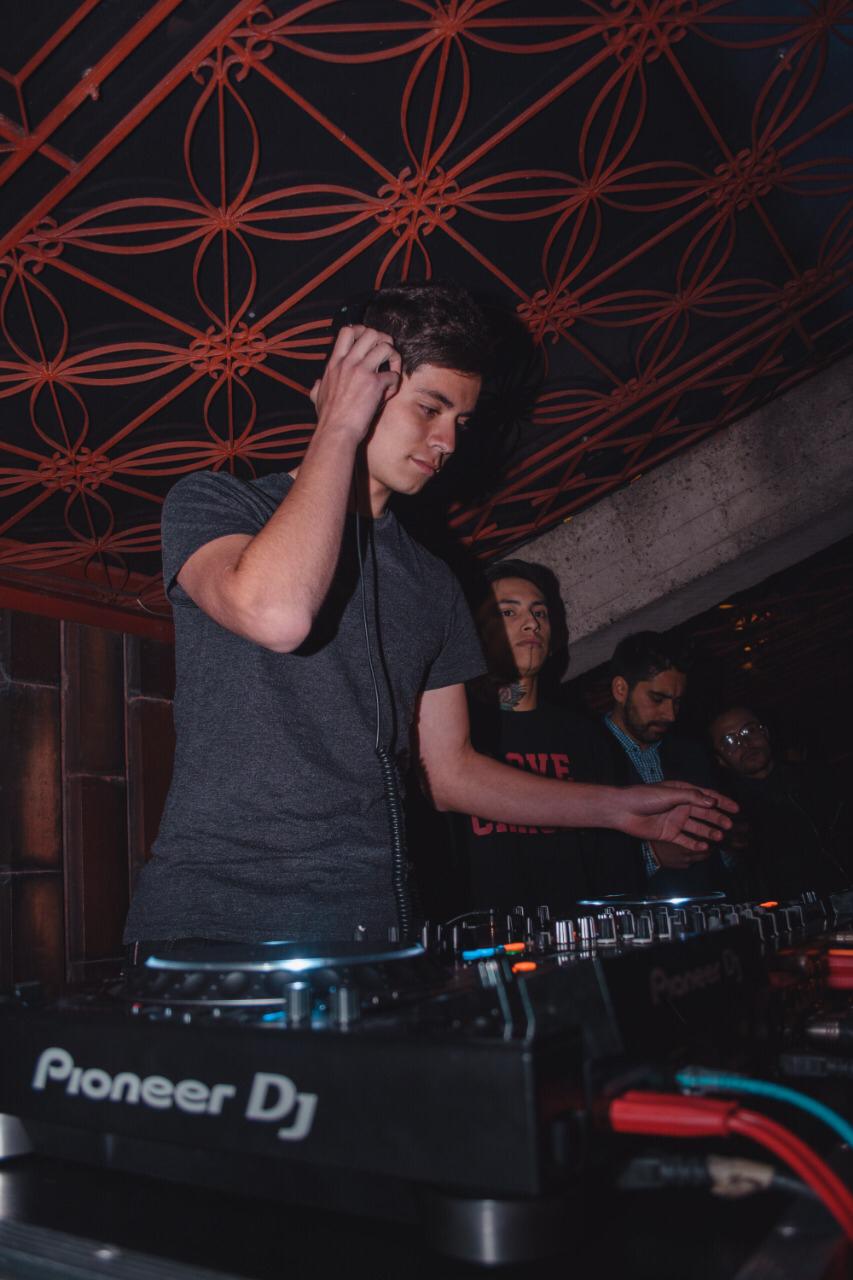 For Matias Aldana, interest in music began from an early age, playing instruments such as drums, piano and guitar. At the age of 12 playing in bars like hard rock cafe, and he makes the attempt to work in a band being the drummer. The band dissolved in 2014 due to internal problems with the band's colleagues, Matias has always had a great interest in electronic music listening to genres like, Dubstep, Drum and Bass, among others.
Finally in 2016 he listens for the first time to techno and attending genre events and thus generates a passion,
finally makes the decision to become a DJ and producer at the age of 17.
We chatted about current events, music, the future, and more with Matias Aldana.
Q: From an artist's view, how has CO VID impacted how you direct your career?
A: I would say that the COVID pandemic helped me lock myself in the studio for a long time to achieve the best sounds that I have been able to do until my career, it did not impact me so much in a negative way (only in the aspect of the performances)
Q: What type of music inspires you in 2021?
A: Obviously as a good electronic artist I listen to too much electronic music, but I also like to rest from the genre and I listen to a lot of Rap, Hip Hop, Rock, and as a good Latin that I am I love salsa, cumbia, reggueton, and the truth is not closed to listen to select genres of music, if it sounds good to me it is welcome haha.
Q: How did you notice and get to signed to Motivant Records?
A: In 2019 I traveled to Mexico to make my first international debut and at the event where I played I met Francisco (Vivran) who today is the founder of Motivant Records, in my time in Mexico City we made a production together and we connected a lot. Well to the point that it has been a year since we have seen each other in person because of the distance but we have always been in contact to plan future releases, performances and other projects so I sent him what would be the demo of "Earth In Tears" and he loved it and we sign it.
Q: What is the main message or meaning you hope is conveyed through "Earth & Tears"?
A: :"Earth in Tears" was produced in the middle of the pandemic when everyone was paralyzed in quarantine and was always frustrated with not being able to play due to COVID, when I produced the song I always got a feeling of melancholy that is closely linked to The current situation, the characteristic melody of the track gives me a feeling of chaos and that is why I wanted to refer to the fact that "the world is crying" since it is because of the human being himself that we are in this situation so that paraphrase always existed in me while listening to the song and that made me end up with the name "Earth In Tears"
Q: As a Mexico-based artist, what is the toughest hurdle to get past from your view in terms of growing or garnering attention?
A: I would say that the biggest obstacle that any professional has (not only in music) or at least what I have been able to realize here in Latin America has been the issue of ego, I think that many people do not like to listen, they stay with the best known names and they are convinced that it is the best music they can listen to when it is not true, there are many artists who have incredible talent and ability that are not so well known but people find it difficult to let go of their ego and really listen to those people who are just not so famous, I think that you have to put the ego aside and be more open to listening to the infinite amount of proposals that exist right now, that helps a lot to expand the mind.
Q: What music aspects are you most excited for, in the future?
A: I am excited that as time progresses technology evolves in an incredible way and seeing the amount of tools we have today to make music makes the genres "not only electronic music" continue to be forged and that helps us For us producers to be more and more successful with what we really want to express when making a track, at this moment I believe that the musical quality that exists today is insurmountable and we will say the same in a few years.
Leave a Reply