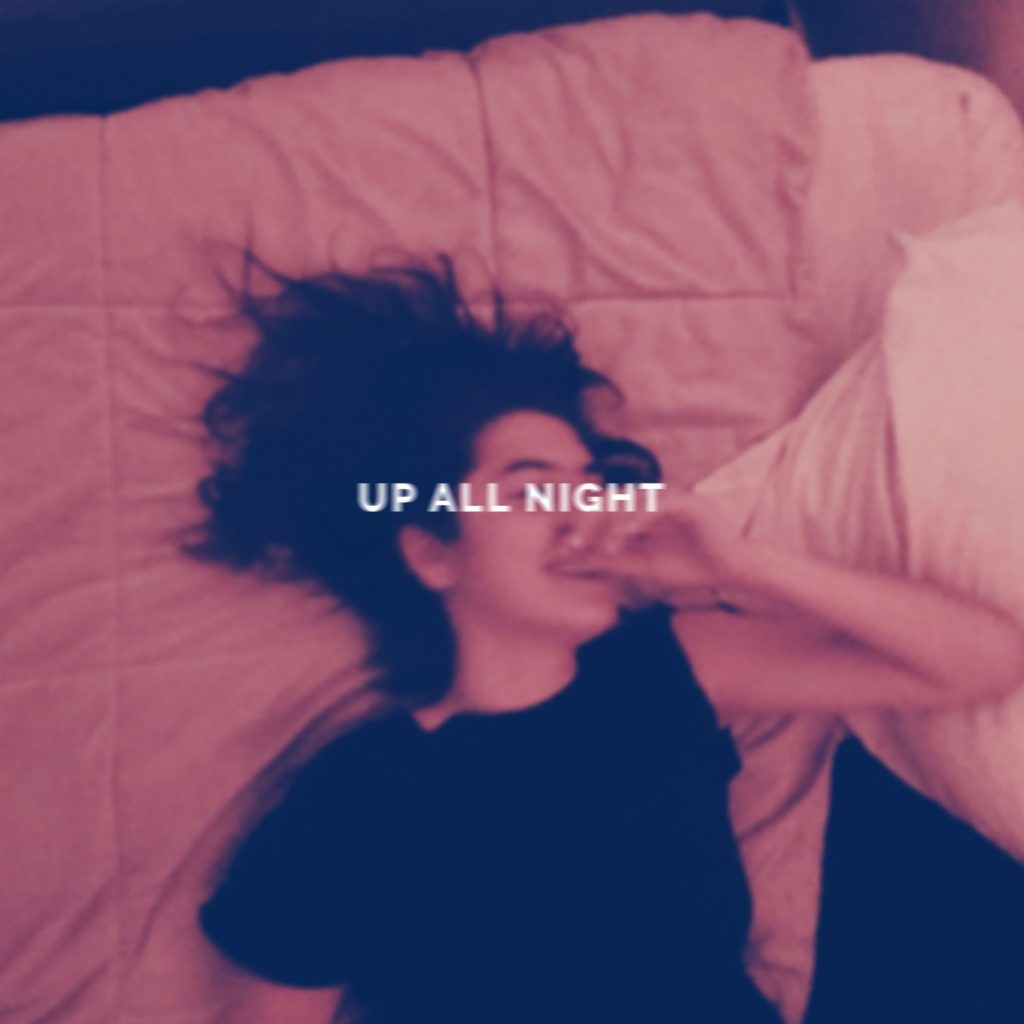 I am blown away by this EP. Matt DiMona only appeared on my radar recently and I feel terrible that he hasn't been on it longer. Although, the saying "better late than never" comes into play. This EP, the Up All Night EP is some of the best music I truly have heard in awhile. There is so much raw emotion to these tracks. Each track tells a story as apart of one large cohesive story. The production on this is bar none top notch and the vocals and lyrics are really well done. They really strike major chords. I feel too many emotions, but I cannot stop listening to the track. Here is what Matt DiMona had to say about this EP:
So this feels pretty surreal, but nonetheless here we are! I'd like to take a minute to tell you about my new project, the Up All Night EP.

My goal for this EP was to create a cohesive sonic world over multiple tracks. The EP format is challenging in this sense, because I really wanted the songs to feel like they belonged together and not just like they were 5 singles strung together into a neat little package.

My concept for the EP was to tell a story that takes place over one day and night spent in Los Angeles; all of these songs are based off of real experiences I had while I finished up my last semester at USC. This project was born and finished in my bedroom, where I wrote, produced and sang on every track!

Featured on the EP are two classmates of mine – Lani Renaldo and Kiki Halliday – both of whom are amazing singer/songwriters in their own right. (I love you guys!)

So- now that I've graduated- it feels right to release this whole EP and get it out there! I'm ready to let these songs out into the world and move on to the next project. There's a lot of heart, feelings and memories in here… so I hope that this EP finds you this summer and becomes part of your summer soundtrack, too.
Do yourself a favor. Check out this EP. Check out each and every track. Listen to the production. Focus on the vocals. Appreciate this for what it is and more.
[soundcloud url="https://api.soundcloud.com/playlists/244838825″ params="color=ff5500&auto_play=false&hide_related=false&show_comments=true&show_user=true&show_reposts=false" width="100%" height="450″ iframe="true" /]
Leave a Reply