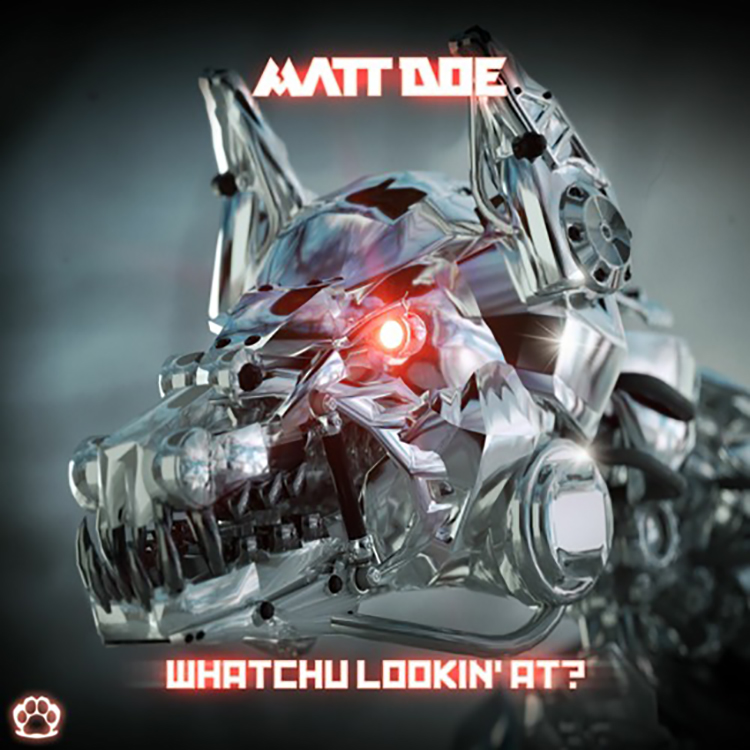 There is new music ready to pick up today courtesy of Matt Doe. Having gone solo in 2019 after previous aliases Frathouse Music and Maradonai, he serves up the WHATCHU LOOKIN' AT EP through Protohype's label Underdog Records.
It is made up of three tracks, and it's the perfect antidote to any end of week blues. Known for an uncompromising style that has earned him appearances on Dim Mak and Subcarbon previously, Doe has taken a creative vision on for the release. He says: "So, this whole thing started with the simple idea of touching areas and sub-genres I haven't really been comfortable working with yet; from heavy dubstep to weird trap and old school dubstep. I also figured, as much as these times have been weird for all of us, I didn't want to let it affect my creativity and get "stuck" in the process. I moved forward with the mindset of "I'll see wherever this goes".
Most of the tracks ended up sounding much different than I anticipated but this has been something that I enjoyed from a lot of my previous releases, but nothing so far has turned out like the songs on this EP, lol. I'm glad to have explored these kinds of vibes and I'm very excited to play them out."
Going in with each cut, we especially love the wall-slapping "Kickin' Back," which has a pumped up tempo and pays homage to old school rave sounds.
Listen here.
Leave a Reply