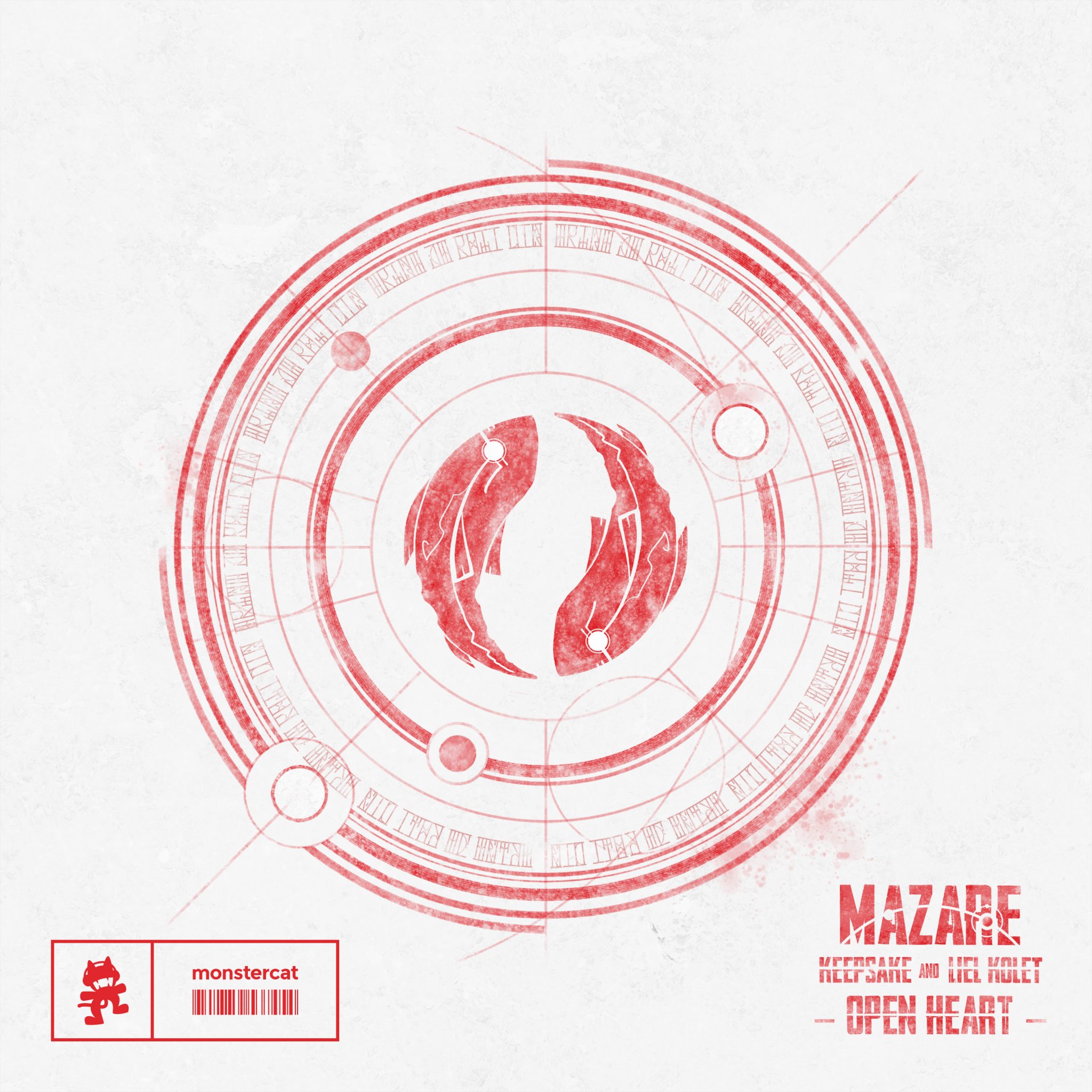 Mazare returns to the release radar with "Open Heart" with UK producer Keepsake and Israeli singer Liel Kolet out now on Monstercat.
The tune immediately kicks off with atmospherically enchanting production elements, and is quickly followed by vocals from Liel Kolet. Various instruments are introduced into the track by its creators and act as the perfect complement to the flowing singing. The impassioned delivery serves as a prime counterpart that crosses into drum & bass territory. Blending genres with ease, Mazare & Keepsake's latest hard-hitting endeavor is quintessential electronic rock at its absolute finest.
Mazare told us that "I was a fan of Richard and his music way before he became known as Keepsake. We met at ADE, in Amsterdam, in October 2019 and we instantly clicked. Right after that, we started working on this song, we produced it together, and then we decided to look for a female singer to complete the picture and make it a duet; that's where Liel came in, and she did an incredible job writing and performing the song. It took a while, but I am super happy about the result!" Keepsake added that "I always have so much fun infusing rock and pop punk into tracks, and deciding to really go all out with Mazare and Liel on this one allowed us to bring a lot of raw rock energy and emotion to Drum & Bass in a cool unique way! 'Open heart' came from a very personal and vulnerable place, a place I believe many of us have been in. I hope it will spark a light in your heart and encourage you to not be afraid of being true to yourself and do what's right for you." Finally, Liet Kolet mentioned to us that "I'm so excited to bring it to life with Mazare and Keepsake and hope you can blast your speakers to our song and sing your heart out with us."
Enjoy the track below.
Leave a Reply