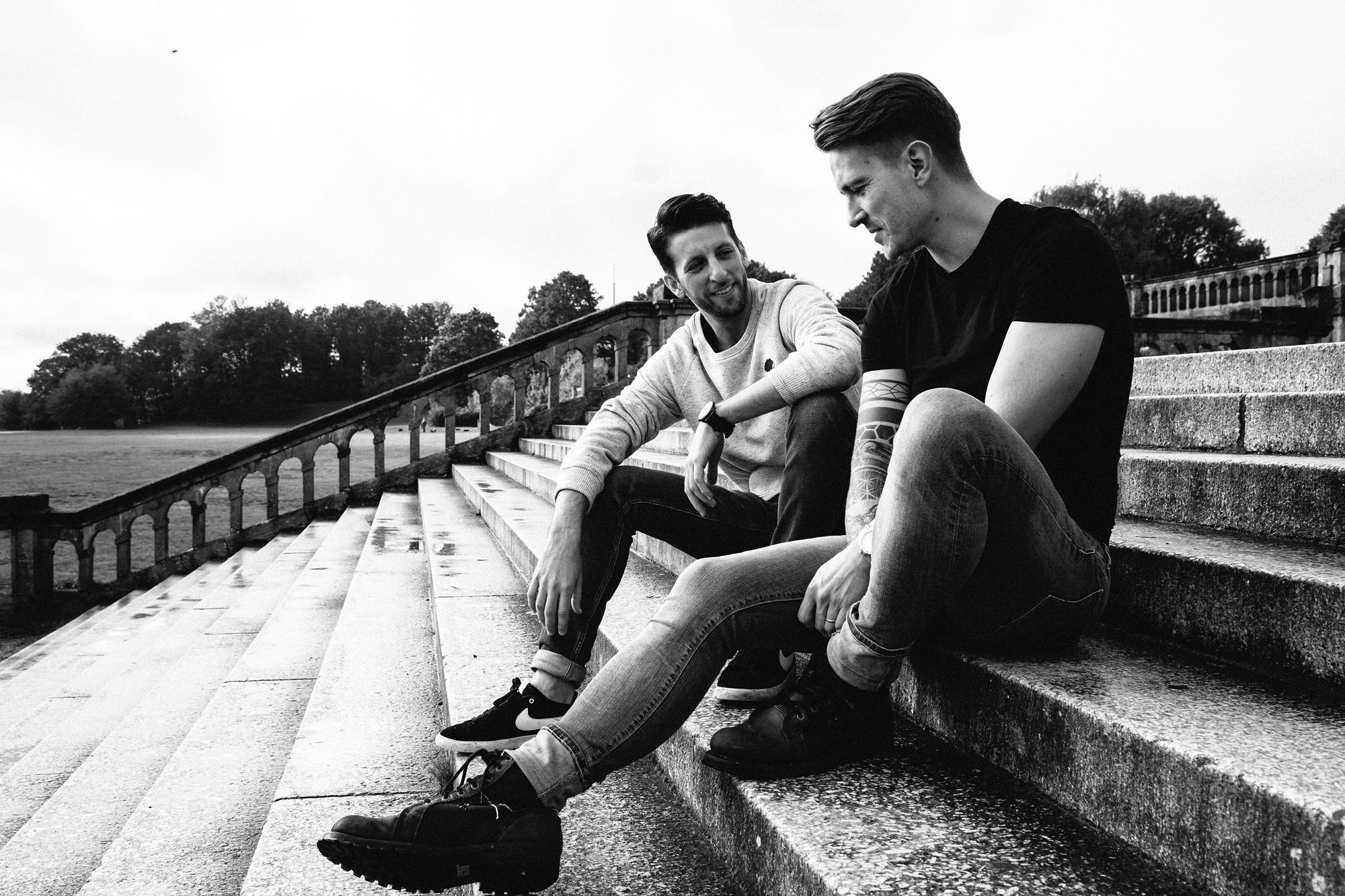 "If a single track is like a good movie, then an album is a 14 episode mini series", says Medii, a rising electronic duo conceived through a movie-esque story in itself. Producers Ari Kyle and Adam Lilley met by chance through soundcloud comments, discovering they were both producers with the same musical vision, and eventually teamed up under Medii. In their latest project, Binary Blue EP, their shared passion for storytelling and art that transcends the mundane continues to shine bright.
"Binary Blue" is deliciously vibey from the get-go. The intro track, "Digital Love", is as euphoric as the title suggests, like a fantasyland of electronic sweetness, abetted by perfectly explosive percussion. It's followed up by a synthpop jam, titled "Walls", that has an 80's retro feel and a vast atmosphere. It features a gorgeous vocal track and endless ear candy that leaves you discovering new background elements with every listen. "Razor's Edge" brings a darker aura into the EP, though stylistically dynamic in itself. It begins with a somber guitar solo and moody vocals, then starts to shapeshift into sections of deep synth bass stabs, buzzing saws, beautiful pads, and many different percussive styles. To wrap things up, the mostly instrumental "Tell Me Why" puts you in a state of reflection, though it's title and lyrics suggest the journey is unfinished.
The EP is a testament to not only Medii's production prowess but also their artistry and vision. It truly does feel like an expansive storybook, but according to them "only an album can tell the whole story". The next chapter releases April 1st, followed by their full length 14-track album titled "What If This Is All Real", releasing May 6th.
Leave a Reply