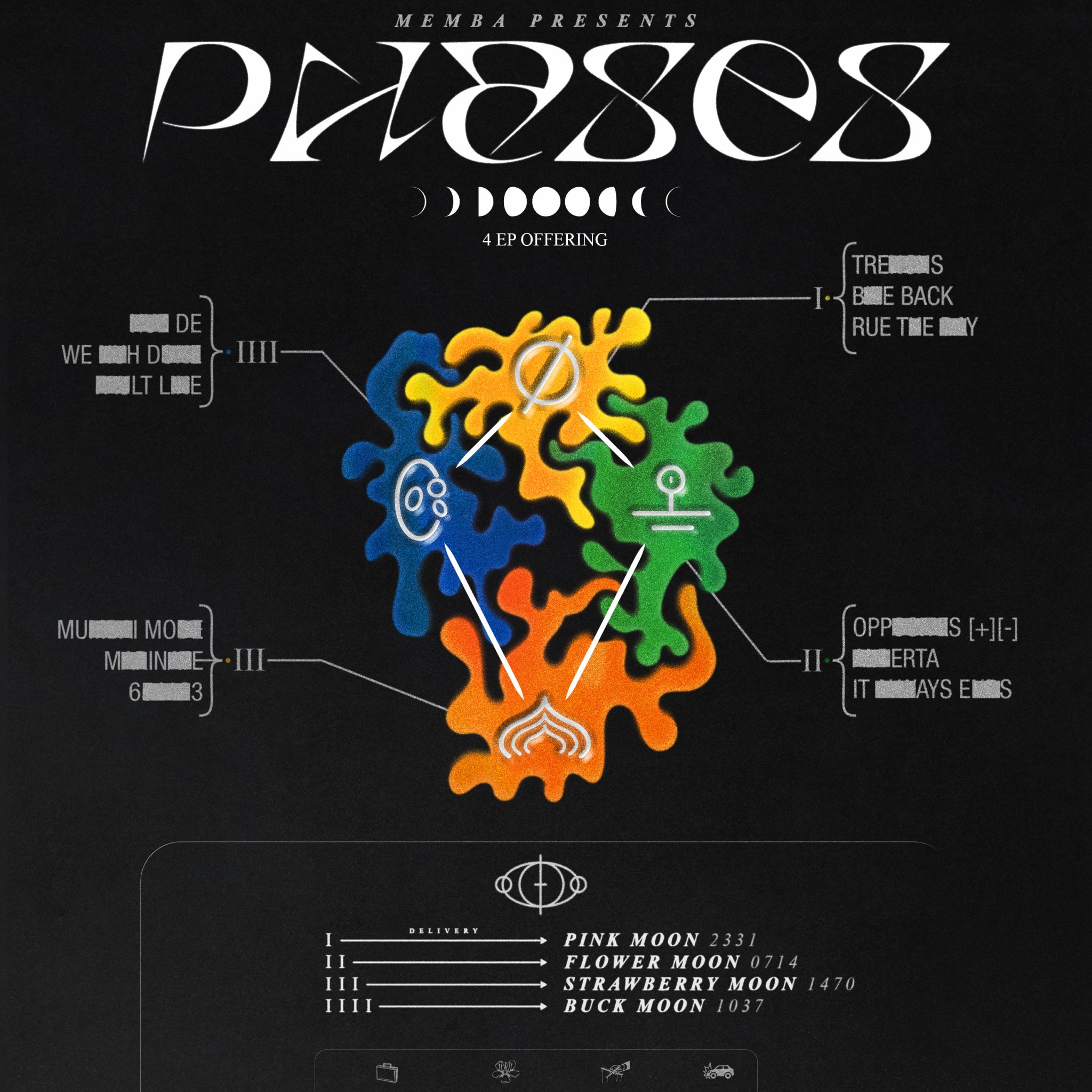 MEMBA was unearthed by New York based production duo, Ishaan Chaudhary & Will Curry, conjuring electronic music that is propped up by a backbone of ancient world influenced rhythms. The duo just released, "Phase I" the first part of their four part project, titled 'PHASES'. Each part will be released every full moon from April – July 2021.
The artists told us that "'PHASES' is intended to be a collection of 4 EPs exploring new depths of the MEMBA universe. The project celebrates the natural cycles all people, and matter go through – be it you now VS past you or particles turning from solid to liquid to gas. We all go through changes."
Mirroring this phenomenon, each EP explores a distinct style, genre and aesthetic. The lead single and music video will be released every full moon from April through July. Each music videos are co-directed by Ishaan (one half of MEMBA) and LA based VFX artist Jreams. The EPs feature several collaborators such as OG Maco, Nevve, Alexander Lewis, Kamiyada+, Vōx, Stush, Tzar, Mark Johns and some familiar faces like Titus, Ricky James. 
Getting lost in their imaginative world is easy; concepts are fluid and constantly morphing as their sonic exploration goes beyond melodies and hooks. For MEMBA, music is a fully multi-sensory experience meant to stimulate the senses and reflect their state of mind.  MEMBA refused to comment on the exact genres of the 4 EPs – they want it to be experienced and interpreted by you. What they did say is "the first single off PHASE ONE is titled "Trenches ft Vōx" and the music video tells the origin story of our new handmade instruments "UULU". Keep one eye on the sky and you'll always know when the next PHASE is coming."
Enjoy Phase I below.
Leave a Reply