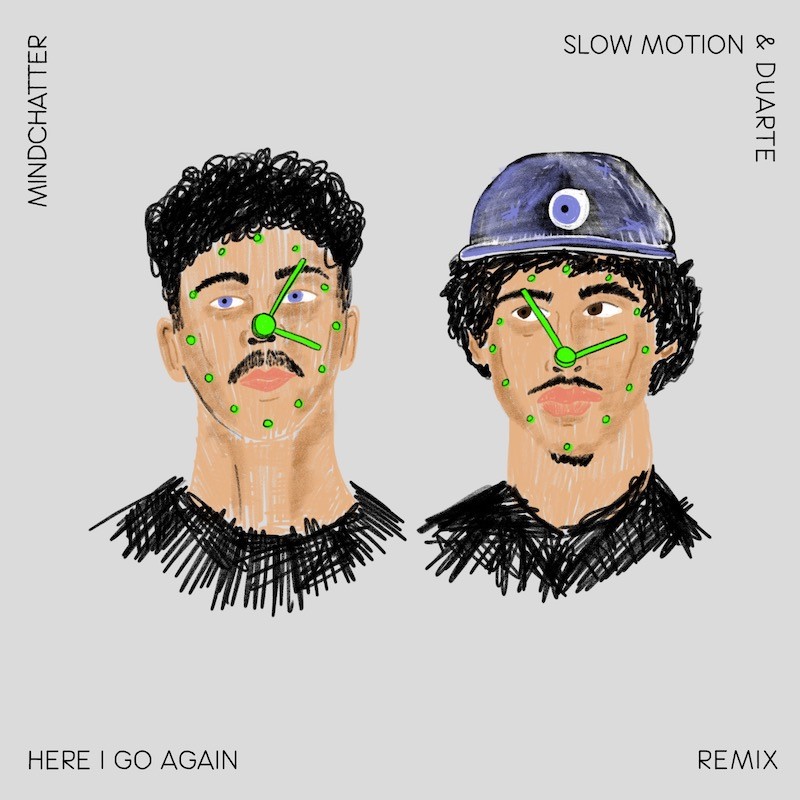 Mindchatter continues his splashy year with a remix of the popular DREAM SOUP cut "Here I Go Again," the original of which has amassed over a million streams across platforms. For this new version, Mindchatter invites ascendant Brazilian electronic producers Slow Motion and Duarte to kick off a series of DREAM SOUP remixes from different artists.
The remix starts with Mindchatter's vocals complemented by house high-hats and a synth-inspired bass groove. The track builds slowly before dropping into a rousing chorus, transferring the song into a proper tech-house heater with intoxicating vocal chops.
Slow Motion told us "For the Mindchatter remix, I was able to showcase a new aesthetic that will be featured in my future works. This project is very special to me because not only is the original a great song, and Mindchatter an incredible artist, but it also is the first track that will start the transition towards my new sound."
Duarte added "I was invited by Slow to remix "Here I Go Again," and I was excited about the idea of ​​it being my first work of this kind with him. He showed me the record and I became a fan immediately. He was already producing the remix and after sharing ideas with each other, we collaboratively found a style we were pleased with."
Check it below.
Leave a Reply