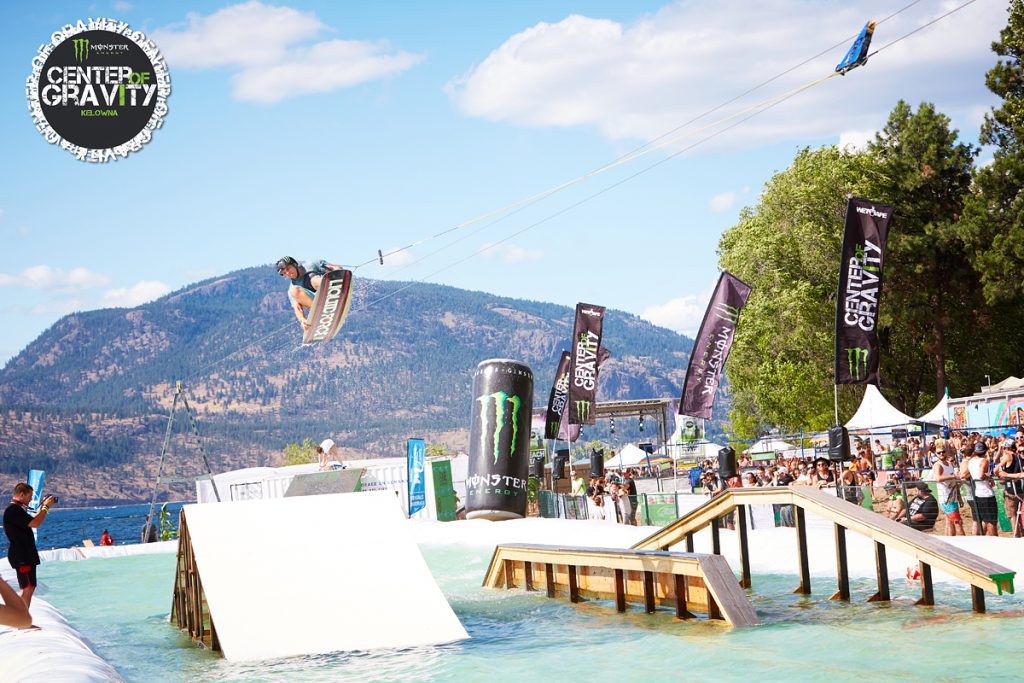 This newest additions to Monster Energy Center of Gravity Festival has added an awesome new twist to the festival.  Since starting off as Volleyfest back in 2007, physical activity was a big part of the festival. Since it has now developed into a three-day festival, it is important to up the ante.
The newest addition will be showcasing athletes that are from all across North America.  They will be competing in eight different sports throughout the weekend during the festival.  Fans will have an opportunity to see their favorite artists as well as favorite athletes. A list of the competitions is below.
SPECTATOR:
Moto Zone

The ultimate location for adrenaline-pumping action. Including some of the top FMX riders around. Two riders included in this are Monster Energy team riders Marco Gonzalez and Kris Foster. Fans will be able to get closer than ever to high-flying aerial flips.

Water Zone

Taking advantage of the lakefront that Wasaga Beach offers the festival, fans will be able to watch wakeboarding competitions. Pro and semi-pro wakeboarders will compete against each other to win the title and cash prizing for Best Trick or Best Line. Tricks will be taking place in a massive pool on the beach as the riders are towed using a 2.0 portable cable system.

Urban Zone

Ontario-native BMX riders and skaters will be tearing up the festival's custom skate park to win their competitions.
INTERACTIVE:
Rec. Beach Volleyball and Dodgeball

A team up between the festival and Off Limit Sports will bring a Rec. Beach Volleyball and Dodgeball tournaments on Saturday August 20 and Sunday August 21. Attendees are able to play either sport either day, with no need to commit to the whole weekend or one sport. Create a team and sign up as a captain or sign up as a free agent and the event organizers will find a team for you.

Coors Light Games

These are some fun and exciting interactive games hosted by our Coors Light. Games include:

 Volley Pong
Ladder Toss
Giant Jenga

All events result in winners having awesome bragging rights for the weekend.
There will be product sampling, prizing and live DJs on the Coors Light Stage.
There will also be a 30foot tall waterslide available.
If you would like more information on Monster Energy Center of Gravity Festival or would like to see the lineup click the links.  Tickets are available here.
Leave a Reply