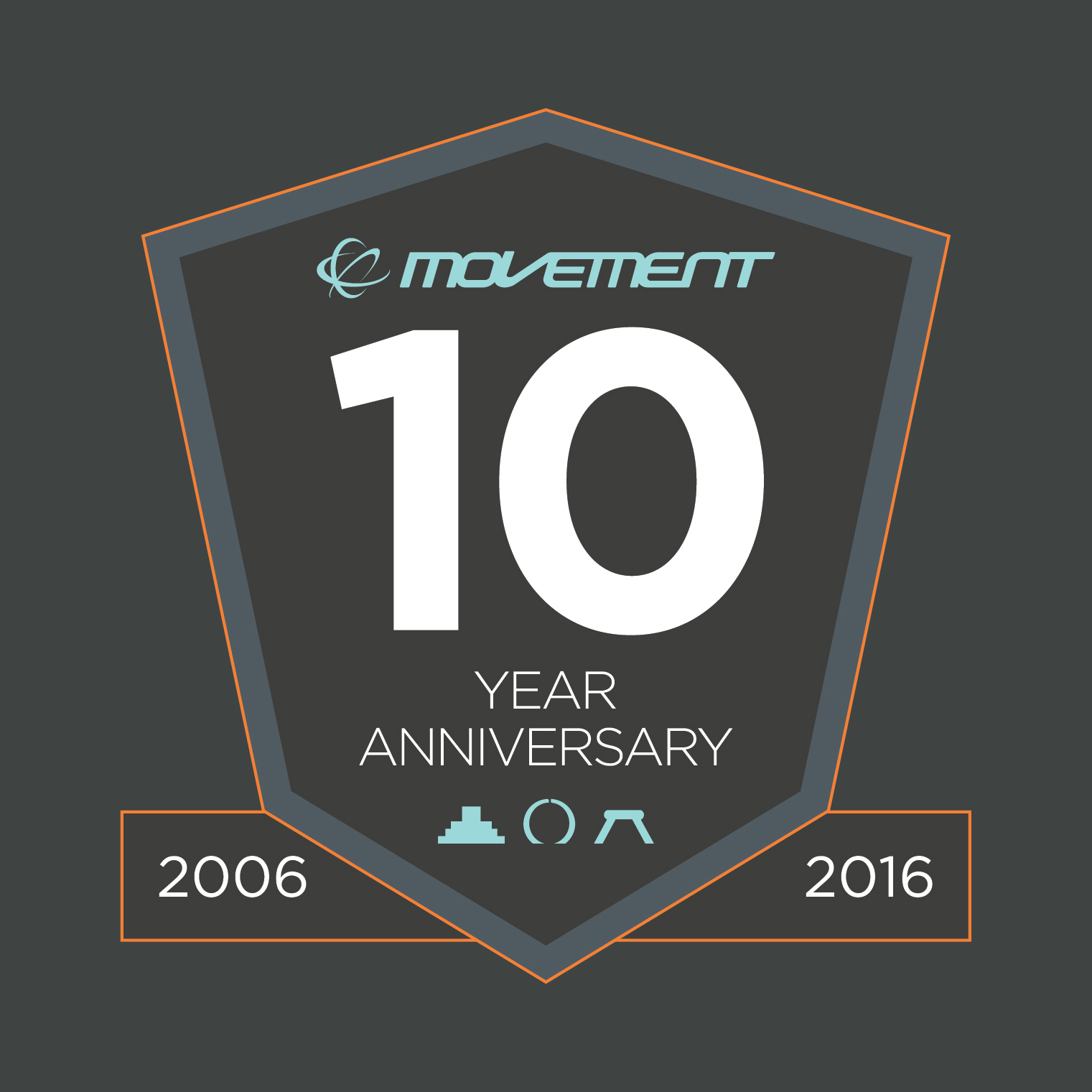 10. Boys Noize
With Mayday just being released, the world is at Ridha's fingertips. He recently threw a super quick DIY rave on the streets of Berlin on May 1st, which is commonly known as May Day in many countries. Unfortunately, with it being so last minute (and illegal) it got shut down after an hour or so. Around this time last year, BN played a Dog Blood set alongside Skrillex at Movement last year which was a hit for the fans. I expect nothing less this year!
9. MK (Marc Kinchen)
MK has a much happier and uplifting feel to his music which is something I thoroughly enjoy. With Movement being filled with techno and some darker house beats, it'll be fairly refreshing to go to MK's set and be filled with some happy beats. If I knew how to shuffle, then I sure would be dancing my buns off on the dancefloor.
8. Len Faki
Len Faki will be hitting the Underground Stage at Movement this weekend. His tracks have such an underground feel and the man has been such a key player in the techno world, constantly bringing in new ideas into his tracks. He keeps a very open mind when it comes to techno and is always progressively moving forward with his sound, without losing that unique taste.
7. Magda
Techno fans far and wide have all heard of the name Magda. She is native to Detroit even though she originally hails from Poland. She has been playing for decades in Detroit and to play her hometown festival is so fitting and natural. She made a name for herself a while back and it should be noted that it is quite impressive that she has been able to stay so relevant, especially in how remarkable her tracks still are.
6. Joseph Capriati
I probably should have put him higher up on this list, but 6 will have to do. I say this because he has been my go-to artist as of late. I took it upon myself to go through the Movement line up and listen to tracks of artist I am not very fond of and Capriati really hit the spot when I started listening to his beats. His work is so smooth and well composed, Italy has really produced an exciting DJ and producer here.
5. Get Real: Green Velvet & Claude Vonstroke
The green haired legend and Mr. Dirtybird all in one group. I have seen Vonstroke and Green Velvet on their own, both super awesome of course. Now having the chance to see them together is going to be one for the books. People who have seen the duo perform together say that it is a fun time where both of their distinct vibes are able to come together and mesh very well. There is also the chance that Green Velvet will be alongside Vonstroke at one of the Dirtybird Meet & Greets this weekend, don't miss your chance to meet them!
4. Loco Dice
The man known for playing sets of extremely long lengths is back at Movement after being a massive hit in 2015. This will be the first time I see him and my expectations are set so high due to all the great thing I always hear about him. I'm really hoping for some hip-hop infused beats since this is something LD is known to touch upon in his sets. "Get Comfy" is probably my favorite song produced by him so I am hoping for tracks related to that one to be put into his set.
3. Seth Troxler
Truly a legend in his own respect, Seth will have most of Movement at his set. He will certainly throw down the type of set that people will be talking about for weeks to come, and those who miss out on it will be left in regret. I have so many sets of Seth's in my library that I'm really looking forward to Movement being another to add to the collection. Although this year he won't be accompanied by the Martinez Brothers like last year, I still expect Seth to play another gorgeous set.
2. Maceo Plex
With Maceo's degree of skill, every performance is very well put together and will always pull in myself and the audience. His futuristic sound is the backbone of his tracks and pushes them to the next level. An eclectic style like his is what keeps him so in-demand and well known around the world – Movement is the perfect place for an artist like him.
1. Kraftwerk – 3-D
Definitely going to be the MUST SEE SET of the year right here. They do not perform as often as they used to, and to be doing so in front of an audience like the one that will be at Movement is going to spectacular. They have been around since 1970 (!!!) and the magnitude of this Movement set will be one for the books.
Leave a Reply