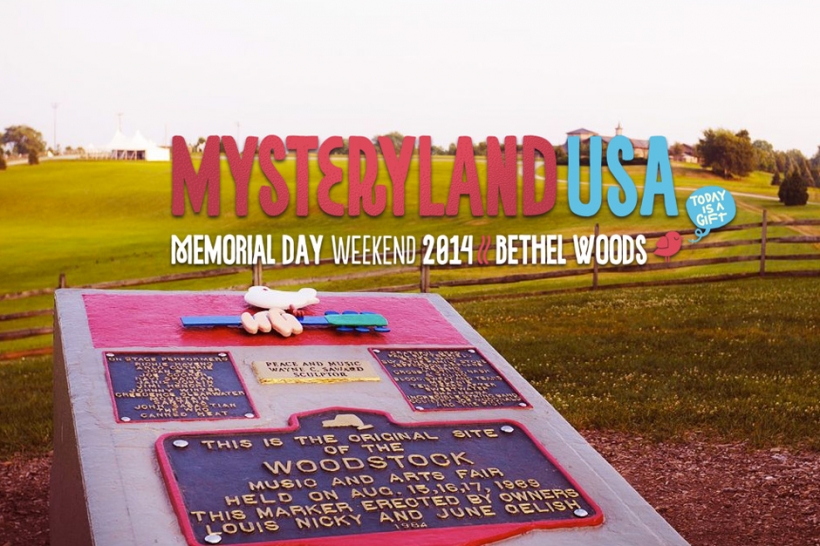 Let's be real here, if you live on the East coast and you are NOT going to Mysteryland, you are doing a huge disservice to yourself. THIS is the festival to be at this summer, forget Ultra, forget EDC, Mysteryland is EDM's mecca. Some of the biggest and best DJ's of our time are performing – Kaskade, Steve Aoki, Nicky Romero, Dimitri Vegas and Like Mike, Dillon Francis, Flosstradamus, Kill the Noise, Moby. The list goes on and on. What's great about this festival is that we have all sides of the spectrum. Trap and Dubstep, to Hardstyle and Deep House. There is literally something for everyone.
Countless art installations, hired dancers and performers, fireworks, stages unlike any you've ever seen, basically more production value then you could ever imagine. You are going to be transported into a world that is not our reality. Something you've never experienced before. Yes, you might of seen some of these DJ's before in some sweaty dark club but nothing will compare to this. Mysteryland is a different breed. Mysteryland is a phenomenon. Imagine the vibe that is emanating from the scared land that is Woodstock. That is where this whole festival culture started. There wouldn't be these 3-day escapes from reality if it wasn't for that legendary weekend in 1969.
Take my word for it, this is the festival to go to. If you go to nothing else this summer, it'll be worth it. Save your money, don't go out this weekend, work extra hours, whatever you have to do to make it to Woodstock at the end of May, do it! No other festival will come close to this good. The anomaly that is Mysteryland is a force to be reckoned with and it's right on the horizon.
Get your furry boots packed, iron your tank top, put your SpiritHood on and let the countdown begin…
Leave a Reply